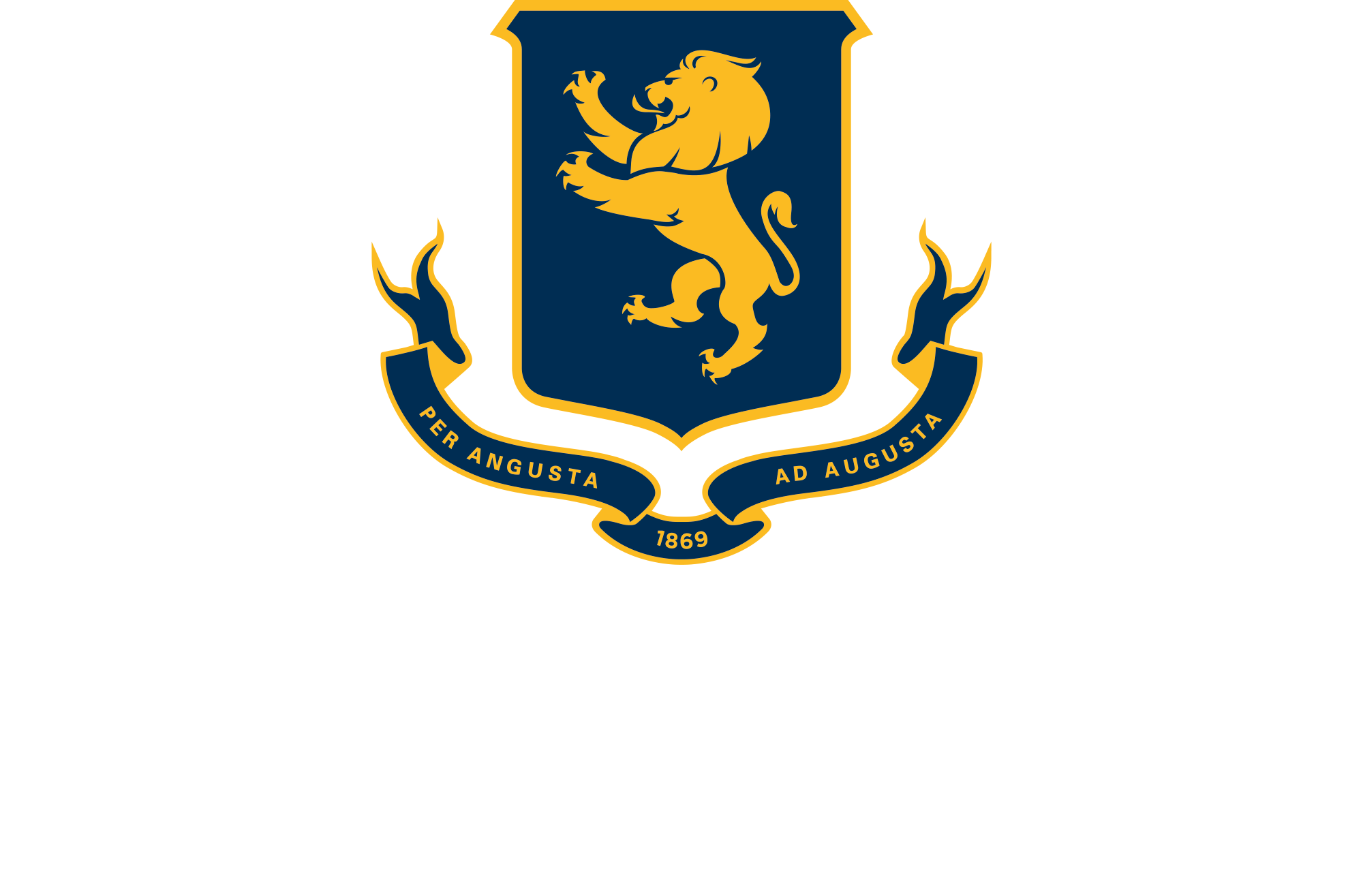 about the augusta fellowship
Leave a Legacy Gift through the Augusta Fellowship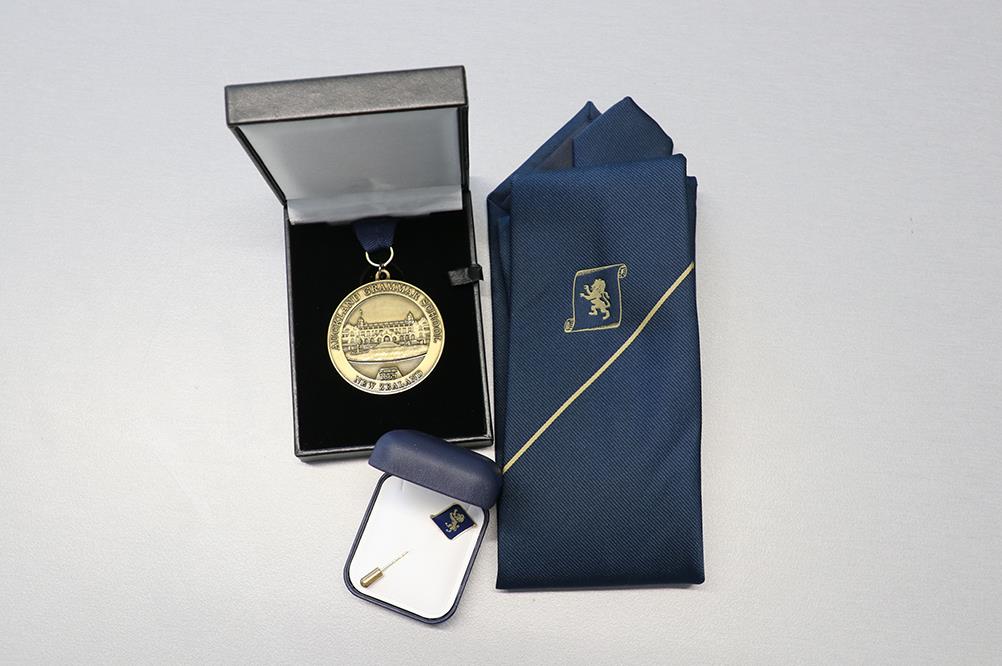 The Augusta Fellowship is Auckland Grammar School's Wills and Legacy society. Membership of a Wills and Legacy society such as the Augusta Fellowship makes it possible for us to acknowledge and thank the benefactors during their lifetime.

To become an Augusta Fellow, the School needs to receive notification in writing from your solicitor. Membership of the Augusta Fellowship will be acknowledged in Ad Augusta, with editions each May and October.
An Augusta Fellow will always be a very special member of the Grammar community - click here to see a list of our Augusta Fellows. To download a copy of the bequest brochure, please click here.
All fellows are presented with a Fellowship tie and dress pin (pictured above), featuring this unique logo as well as a commemorative medal. Members wear their ties at future luncheons.

Each year, Augusta Fellows and their partners are invited to a luncheon where the School can acknowledge their generosity. The new inductees into the Augusta Fellowship are also publicly recognised by Headmaster Mr Tim O'Connor. Click here to view the photos from the 2020 luncheon.
This event, which has been held annually since 2004, has proved to be one of the highlights on the School's calendar.
Pictured are the newest Augusta Fellows: Mike Coleman '57, Veronica and Ross Lee '48, and Patrick Gargiulo.