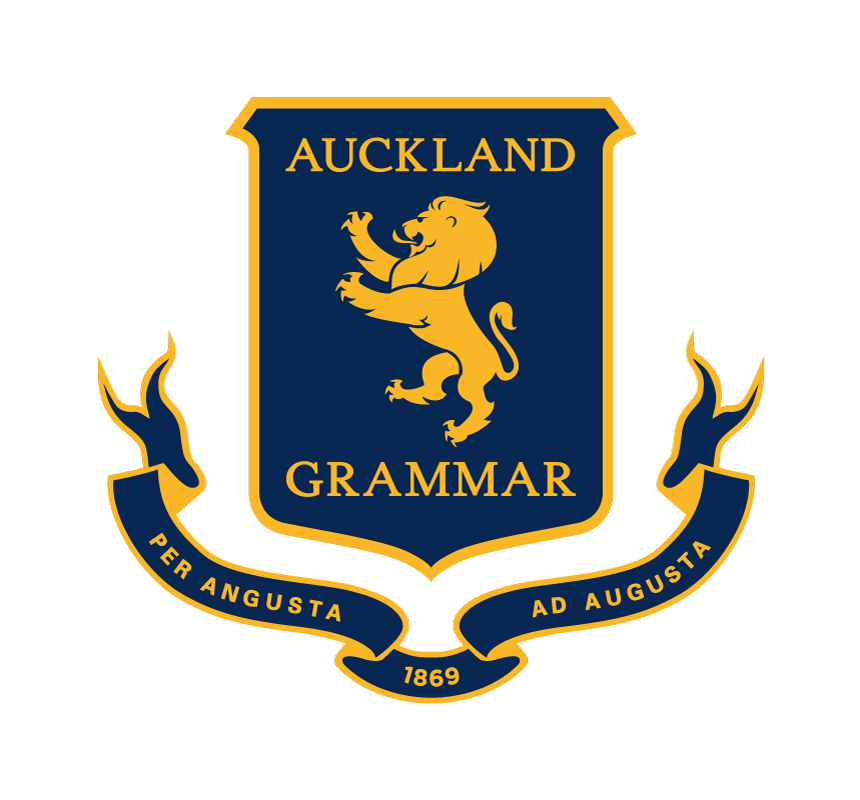 UK FRIENDS OF
AUCKLAND GRAMMAR SCHOOL
About the UK Friends of Auckland Grammar School Trust
The UK Friends of Auckland Grammar School is a charitable trust established in 2005 for the purpose of advancing and promoting education and in particular any educational and charitable objectives connected with Auckland Grammar School.
The trustees also provide a means for connecting Old Boys across the UK and Europe and keep them up to date with current School developments. Old Boys have been running formal events since 1924, when 15 UK based Old Boys gathered for a dinner in Pall Mall. Official records in the School Chronicle of the time describe the event as "an informal and most enjoyable occasion".
The trustees encourage networking opportunities among Old Boys living in the UK and Europe by hosting an annual reunion in London. The trustees of the UK Friends of Auckland Grammar School also assist in raising funds for the Auckland Grammar School Foundation Trust.
The Foundation Trust's aims are to promote the advancement of education by charitable means through the Academic Endowment Fund (AEF), designed to help keep our best teachers in the classroom by allowing the Board of Trustees to recruit, retain and reward top teachers.
If you are an Old Boy residing in the UK or Europe and would like to connect with us, please contact Louise Parkin, the UK Development Manager via email or the UK Chairman, Mr Richard Coleman '82.
Click here to view the profiles of the UK Friends of Auckland Grammar School Trustees.
To join our UK-based alumni Facebook group, click here.
For more information about donating and how your gift could be eligible for Gift Aid, click here.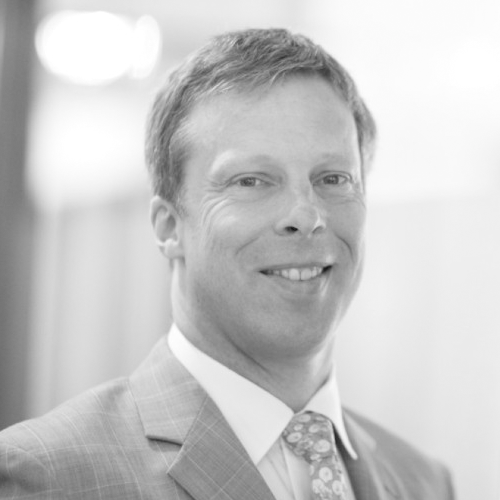 GRAHAM COOP '78
GRAHAM COOP '78
CHAIRMAN
Graham is a qualified barrister and solicitor in New Zealand, the United Kingdom and Wales. He has been on the UK Friends of Auckland Grammar School Trust since 2015. After gaining his Bachelor of Law degree with Honours from the University of Auckland, Graham received his DEA (with honours) from the Université de Paris II, Panthéon-Assas, France. Graham's area of expertise lies with international dispute resolution and public international law, with a particular focus on the energy, natural resources and infrastructure sectors, together with environmental, banking and defence issues. He is one of the world's leading experts on international energy law.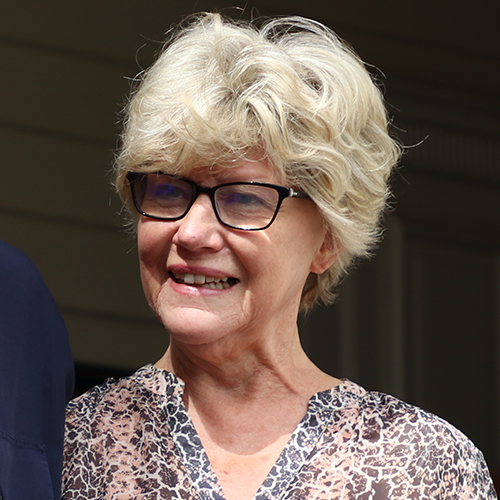 LADY ROSEMARY BUCHANAN
LADY ROSEMARY BUCHANAN
Lady Rosemary is a former principal dancer with the New Zealand Ballet and is the wife of the late Sir John Buchanan '56. Based in Surrey in the UK, she is busy in retirement with family, friends and philanthropic activities. Sir John and Lady Rosemary grew up in South Auckland and Sir John regarded that having the opportunity to attend Auckland Grammar School was significant in success of his career. They established the Sir John Buchanan Scholarship for an out-of-zone boy to attend the school on a five-year full scholarship to Tibbs House, the School's boarding hostel. Lady Rosemary has a lifelong interest in dance and is aware of how it can delay dementia and support wellbeing for the elderly.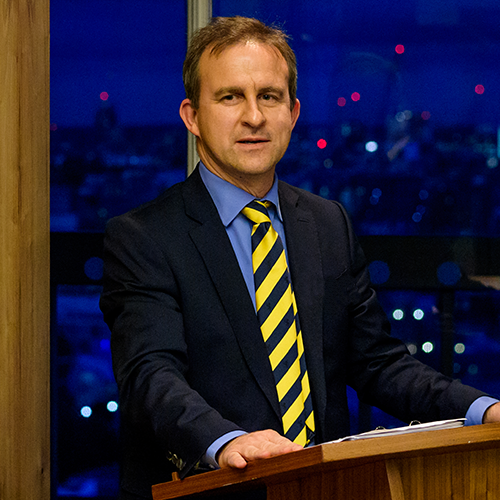 RICHARD COLEMAN '82 QC
RICHARD COLEMAN '82 QC
Richard is Chairman of the UK Friends of Auckland Grammar School Trustees. Richard started at the School in 1982, was Head Prefect in 1986, and won the Girdlers' Scholarship to Cambridge University in 1987. Richard practices as a barrister at Fountain Court Chambers in London, where he is the leading practitioner in the fields of commercial dispute resolution, banking, financial services and professional discipline. His core expertise is in written and oral advocacy, case management and dispute resolution. Richard also worked at law firm Hughes Hubbard & Reed in Washington, D.C. and was awarded the Queen's Counsel in 2012.
MICHAEL COLLINSON '83
MICHAEL COLLINSON '83
Michael is a Managing Director in the Corporate Finance and M&A Group at Houlihan Lokey, a global investment banking firm. Based in London, Michael works with clients in the Consumer, Food and Retail sectors across Europe. Michael was Deputy Head Prefect in 1987, a member of the 1XI VIII Rowing squad, and starred in several School productions including Oklahoma, Joseph and The Pirates of Penzance. Michael received his Bachelor of Laws (Honours) and Commerce degrees from the University of Auckland and his Master of Science degree majoring in Finance and Economics (with Distinction) from The London School of Economics and Political Science before joining Credit Suisse First Boston in 1996. Notable transactions that Michael has been a part of include the sale of Russian Alcohol to Lion Capital, the partnership between Aujan Industries KSA and The Coca-Cola Company and the sale of Continental Bakeries to Goldman Sachs Merchant Banking. He has acted for Heineken, Diageo, The Coca-Cola Company, Reckitt Benckiser, AB InBev and Bacardi, KKR, Advent International, Bridgepoint Capital and Oaktree Capital.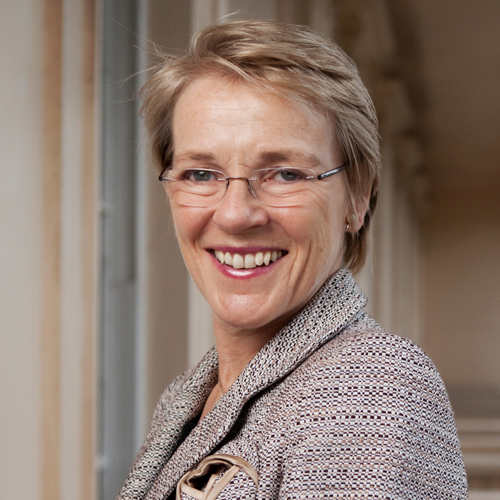 DR JULIE MAXTON
DR JULIE MAXTON
Julie is the Executive Director of the Royal Society, the first woman in 350 years to hold the post, a position she has held since 2011. Before the Royal Society, Julie was Registrar at the University of Oxford, the first woman in 550 years in the role. She is an Honorary Fellow of University College Oxford, a Bencher of the Middle Temple, a Freeman of the Goldsmith's Company, as well as a Board member of Engineering UK, the Charities Aid Foundation, Haberdasher Aske's School and of the International Advisory Board of the Blavatnik School of Governance at Oxford University. Julie combined a career as a practicing lawyer with academia, and held positions as Deputy Vice Chancellor, Professor and Dean of the Faculty of Law at the University of Auckland, New Zealand. She is the author of numerous articles regarding trusts, equity, commercial and property law.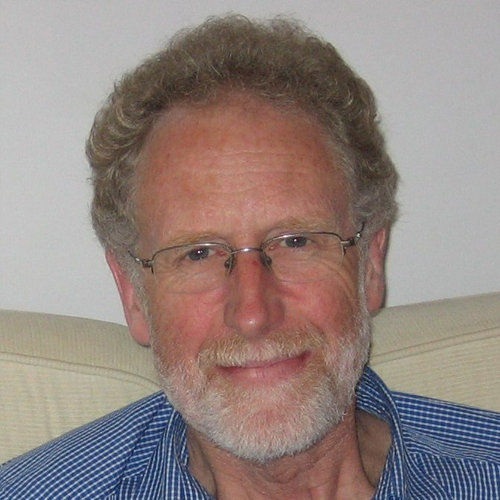 PETER MCNAUGHTON '62
PETER MCNAUGHTON '62
Peter is the Professor of Pharmacology and a member of the Wolfson Centre for Age-Related Research at King's College London, a position he has held since 2013. This group investigates the cellular and molecular basis of sensations. Peter's work focuses on the specialty of molecular and cellular basis of pain sensation. Peter has posted numerous articles in scientific journals including the Journal of Neuroscience and the Journal of Physiology.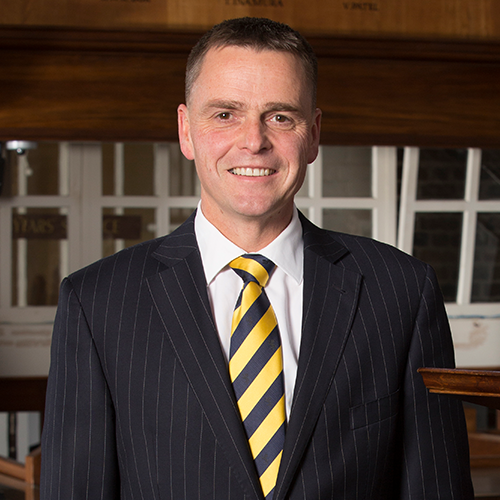 TIM O'CONNOR
TIM O'CONNOR
Tim became the 11th Headmaster of Auckland Grammar School in 2012. Educated at Palmerston North Boys' High School, Tim gained a Diploma of Teaching at Palmerston North Teachers' College and graduated from Massey University with a Bachelor of Education, before completing his post-graduate studies in Improving Schools and the Art of Leadership at the Harvard Graduate School of Education. In 2002, Tim was appointed Rector of Palmerston North Boys' High School and was active in many areas related to boys' education, including the Association of Boys' Schools New Zealand and the Secondary Schools Principals' Association. In 2007, he was awarded a Woolf Fisher Fellowship and made a Sir Peter Blake Trust Emerging Leader. Tim's philosophy on boys' education and the importance of academic rigour and achievement complemented by extensive co-curricular opportunities, matches that of the School. As someone who thrives on competition and is driven to succeed, he follows in the long line of Headmasters who have led Grammar before him. Tim's eldest son Finn was a Senior Prefect in 2015 and his youngest Jack is a Prefect in 2021.



All donations to Auckland Grammar School can be made through The UK Friends of Auckland Grammar School in the form of a cheque, bank transfer or bequests. Cheques should be made payable to 'The UK Friends of Auckland Grammar School' and should be sent to:
The UK Friends of Auckland Grammar School
Attn: Maria Wareham FCCA, Secretary/Treasurer of the UK Friends
c/o Wareham and Associates
38 Mudeford, Christchurch
Dorset BH233NL
Direct bank transfer please contact:
Maria Wareham
Email: maria.wareham@wareham-associates.co.uk
Phone: +44 12 0247 7741
Please provide details of all donations to Maria so we can claim Gift Aid and ensure that your gift is allocated as per your wishes. All gifts to Auckland Grammar via the UK Friends of Auckland Grammar School are eligible for gift aid in the UK, subject to the donor satisfying the relevant legal requirements.
Donating via a New Zealand bank account
If you wish to donate via a New Zealand Bank account (rather than through The UK Friends of Auckland Grammar School), please click here.
Gift Aid
Gift Aid enables a higher or additional rate tax payer to obtain tax relief for a qualifying donation to a charity. The charity is treated as receiving the donation net of basic rate tax, which it can reclaim from HMRC. This increases the value of the donation by 25%. A donation may be single or part of a series.
The Position of the Donor
The donor must sign a declaration to the charity stating that he/she is a UK tax payer (they must have paid enough tax to cover the amount of tax claimed by the charity).
The donor's basic rate tax banding is increased by the grossed up amount of the gift. A donor in the 20% tax banding (2014/2015 < £31,866) will not personally benefit from Gift Aid, but the charity will benefit by an extra 25%. If a donor pays a higher rate of income tax, either at 40% or 45% (2014/2015), they can reclaim the difference between the basic rate of tax and the highest rate of tax they have paid after making the donation.
A claim for tax relief on all Gift Aid donations made in the same tax year is usually made on the donor's self-assessment tax return for that year.
The Position of the Charity
The charity is treated as receiving the donation net of basic rate tax. The charity reclaims the tax from HMRC. Further information can be found on the HMRC website.