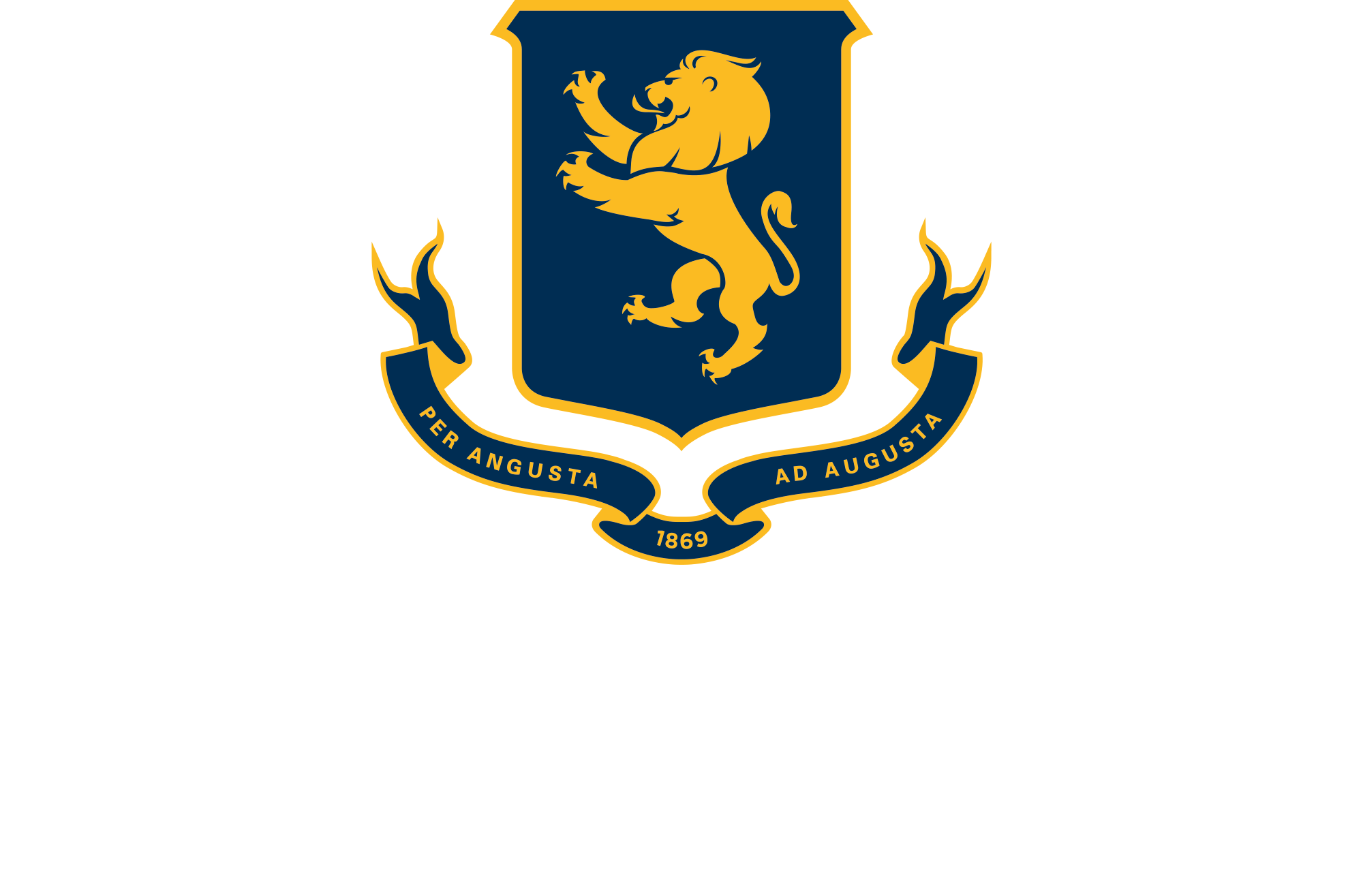 AGSOBA Annual Dinner and Augusta Awards Evening
Date
Thursday 10 November 2022, 6:30pm-10pm
Location
Old Boys' Pavilion
Gate 4, Mountain Road
Epsom
Auckland 1023
Cost
$95
Unfortunately all tickets to the AGSOBA Awards Dinner have been allocated. If you wish to get onto the waiting list, please contact Amanda Booth via email at
agsoba@ags.school.nz
.
UPDATE: Because of New Zealand being in the Red setting of the COVID traffic light setting, we unfortunately have to postpone the Auckland Grammar School Old Boys' Association Annual Dinner and Augusta Awards to Thursday 10 November 2022. We will still acknowledge and celebrate the 2022 Augusta and Lion Awardees on this new date.

Tickets can still be purchased for the dinner, and if you have already purchased tickets, they will automatically to the event in November.
Date:
Thursday 10 November 2022
Time:
6pm for a 6:30pm start
Venue:
Old Boys' Pavilion, Gate 4, Auckland Grammar School

Tickets:
$95 per person (includes two course dinner and drinks)
RSVP by:
Thursday 27 October 2022
The Old Boys' Association Annual Dinner will be a great opportunity to reconnect with your old school mates and to celebrate our 2021 Augusta and Lion Awardees.
The
Augusta Awards
evolved from the Association's Old Boy of the Year Award and are given to Old Boys at the top of their respective industries or specialty or have demonstrated a remarkable contribution to the Arts, Business, Sport and/or Public Service.
We are proud to announce the 2021 Augusta Awardees are
Dr John (Jock) Carnachan
'59,
Dr Robert (Rob) Kirkpatrick
'64 and
Robert (Bob) Narev
'50.
Established in 2018, the
Lion Award
seeks to acknowledge, in some way, younger Old Boys who, at an earlier stage of their careers, are demonstrating leadership and/or remarkable achievement for their age. Early achievement may include attaining a national sporting achievement, being a senior executive or director reaching partnership in a notable professional service firm at an unusually young age or, equally, being acknowledged in the Sciences and/or Technology, the Arts or Academia.
We are proud to announce the 2021 Lion Award recipient is Blackcaps star
Kyle Jamieson
'08.
Should a Government decision regarding COVID-19 force the cancellation of this event within seven days of the event taking place, all tickets are sold on the basis that proceeds will be used to meet any contractual event expenses.
If you have any questions about the dinner or you need any further information, please contact Amanda Booth via email at
agsoba@ags.school.nz
.