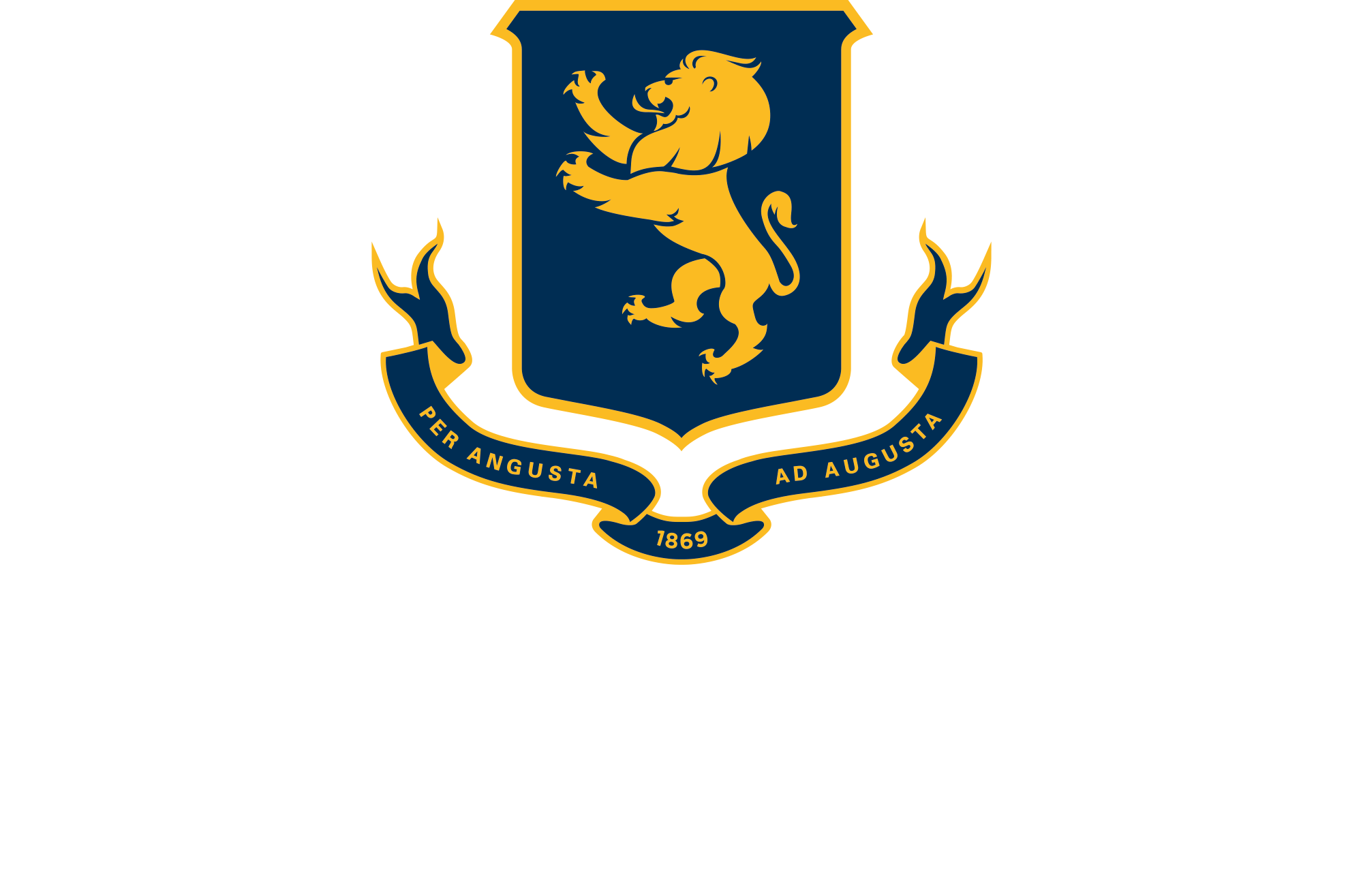 The Augusta Awards
The annual Augusta Awards evolved from the Association's Old Boy of the Year Award. These awards are given to Old Boys who are at the top of their respective industries or specialties, or who have demonstrated a remarkable contribution to the fields of Arts, Business, Sport and/or Public Service. The awards recognise Old Boys who have made a significant contribution in their chosen field, who have made a positive impact in their field throughout their careers, and have used their talents to encourage and inspire others to follow their lead.
There are two awards: the Augusta Award and the Lion Award . The Augusta Awards are for Old Boys who have achieve at the highest level in their chosen career or profession; or through their achievements made an outstanding contribution to or demonstrated leadership in their profession, their community, New Zealand or the world. Award categories are Academia, Arts, Business, Service and Sport.
The Lion Award is for a younger Old Boy who, at an earlier stage of their career, are demonstrating leadership and/or remarkable achievement for their age. Early achievement may include attaining a national sporting achievement, being a senior executive or director reaching partnership in a notable professional service.
We are now accepting nominations for the 2023 Awards, presented to the winners at the annual Old Boys' Association Dinner on Thursday 2 November in the Old Boys' Pavilion. If you know someone who you think is a suitable candidate for either award, please submit your nomination by filling in the online form here. Ensure that you send supporting information or other documents to agsoba@ags.school.nz.
2021 Augusta Award recipients
The 2021 Augusta Award recipients are Dr John Carnachan '59 MNZM, Dr Robert Kirkpatrick '64 and Bob Narev '50 ONZM, MNZM.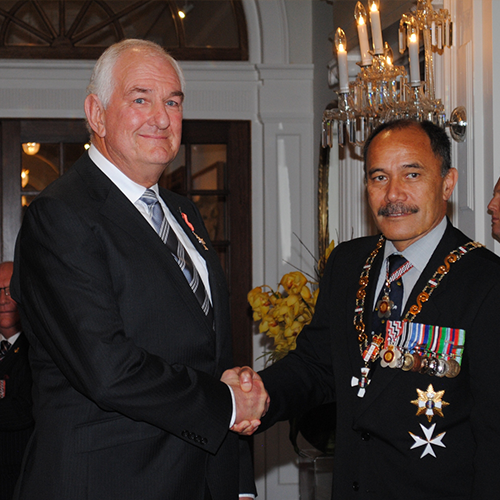 DR JOHN CARNACHAN '59 MNZM
DR JOHN CARNACHAN '59 MNZM
Jock is an icon of the medical fraternity in Auckland, having served as a general practitioner in Royal Oak for over 30 years. He is renowned for the level of care he provides to his patients, his deep sense of humility and his medical acumen.
His contribution to medicine has extended to serving as vice-president of General Practitioner's New Zealand and a member of the Auckland Regional Disciplinary Committee of the Medical Association.
Jock is a trustee of the Butland Medical Foundation and the RD Butland Medical Trust and is a trustee and board member of the Rose Hellaby Medical Scholarship Trust. He was Secretary of the Auckland division of the New Zealand Medical Association and a member of the Auckland Regional Disciplinary Committee of the New Zealand Medical Association.
Jock is also a Fellow of the Royal New Zealand College of General Practitioners and is currently the Medical Director at Elizabeth Knox Home and Hospital.
Jock served in the New Zealand Territorial Army from 1965 as a Trainee Medical Officer. He joined the 1st New Zealand Services Medical Team and served in Vietnam from October 1969 to March 1970. He was a medical officer at the 1990 Commonwealth Games, held in Auckland.
While at Auckland Grammar, Jock was Head Prefect in 1963, and he received the Rope Cup as best all-round boy. He went on to serve the School as a longstanding member of the Headmaster's Council.
Jock was made a Member of the New Zealand Order of Merit in the 2012 New Year's Honours for services to medicine and the community.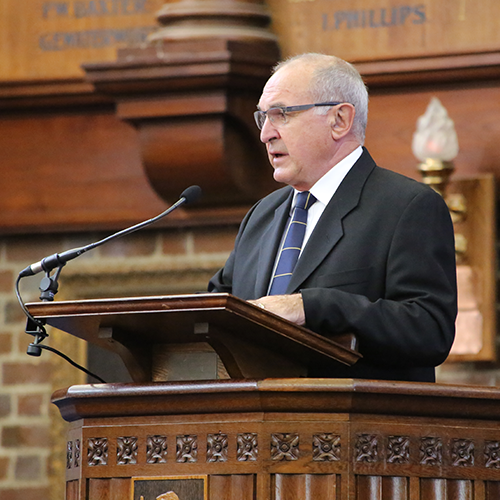 DR ROBERT KIRKPATRICK '64
DR ROBERT KIRKPATRICK '64
Rob is a distinguished adjunct professor at the University of Auckland in chemical and materials engineering, and in the Faculty of Engineering lecturing third- and fourth-year students in Chemmat Design and general education covering interpersonal skills, commercial understanding, systems engineering and project execution.
With his experience in hydrocarbon design in refining and petrochemicals, manufacturing and general management, he has previously held positions with Union Carbide Corporation, Mobil Oil Corporation, as a Director of Technology and Development, Methanex New Zealand Ltd and a Director of Ngawha Geothermal Limited and international consulting for RKP Ltd.
Rob was Head Prefect at Auckland Grammar in 1968, and has continued to have a close affinity with the School. He was a member of the Board of Trustees for 17 years from 1992 to 1997 and Chairman from 1998 to 2009. Rob was on the committee of the Old Boys' Association and is an honorary Life Member of the Association.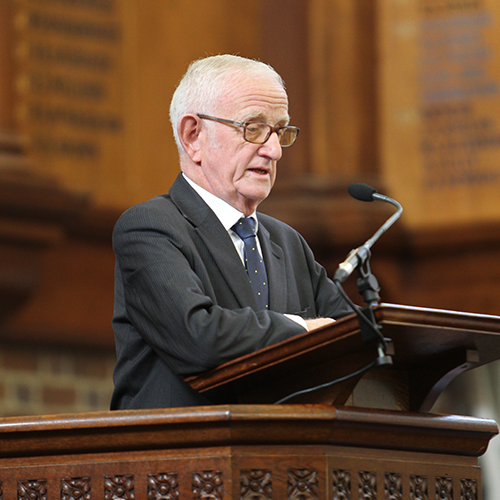 BOB NAREV '50 ONZM, MNZM
BOB NAREV '50 ONZM, MNZM
Bob arrived in New Zealand in 1947 as a survivor of the Holocaust. After attending Auckland Grammar, he went on to study law, joining legal firm Glaister Ennor in 1956 and subsequently became Senior Partner and Chairman.
He has practiced law for over 60 years, has been a Notary Public since 1963 and served as President of the Auckland Society of Notaries for 10 years. He is the Chairman of the Holocaust and Antisemitism Foundation and has chaired the Auckland Holocaust Memorial Trust since 2016. He has worked with the Auckland Council to identify a site for the creation of a Garden of Humanity.
Bob has been an educator for Holocaust Education since 2002, and has used his experience as a Holocaust survivor to teach thousands of New Zealand students about the dangers of racism, prejudice and bigotry and the importance of respecting people of all races and religions. He has been a Founding Trustee for the Senior Outreach Service since 2003 and a Trustee of the Gemach Fund since 2016. He was Chairman of the United Synagogues of New Zealand and chairs the Hugh Green Foundation, where he has overseen the provision of substantial donations to the City Mission, the Springboard Trust, Great Potentials Foundation, and to the University of Auckland and the Malaghan Institute of Medical Research.
Bob was a Trustee of the Christian Healthcare Trust Board for 17 years. He was at various times President of the Auckland Zionist Society, Treasurer of the Jewish National Fund and B'nai Brith, Treasurer and President of the Zionist Federation of New Zealand, and member for many years of the Board of Management of the Auckland Hebrew Congregation and Treasurer of that body for two terms, as well as serving on the Auckland Hebrew Congregation Trust Board, the Bernard Goldwater Educational Trust Board and the Auckland Jewish Youth Centre Trust Board and acting as Honorary Solicitor for a number of Jewish organisations.
Bob was made a Member of the New Zealand Order of Merit in 1998 for community service, and was made an Officer of the same order in 2020 for services to the community and education. Bob's son Ian '80 was one of three Augusta Awardees in 2015.

2021 Lion Award recipient
The Lion Award seek to acknowledge younger Old Boys who, at an earlier stage of their career, are demonstrating leadership and/or a remarkable achievement for their age. The award recognises Old Boys who are demonstrating outstanding achievement, leadership, integrity, excellence, respect, courage, pride, commitment and humility, and are in early or mid-career, and the 2021 recipient Kyle Jamieson '08.
Kyle burst onto the world test Cricket stage in 2021 in emphatic style as a proficient fast bowler. As one of the tallest fast bowlers at 2.03m (6ft 8in), he laid the path to New Zealand's Blackcaps success in winning the inaugural ICC World Test Championship at the Rose Bowl in Southampton, England, in June by beating India by eight wickets.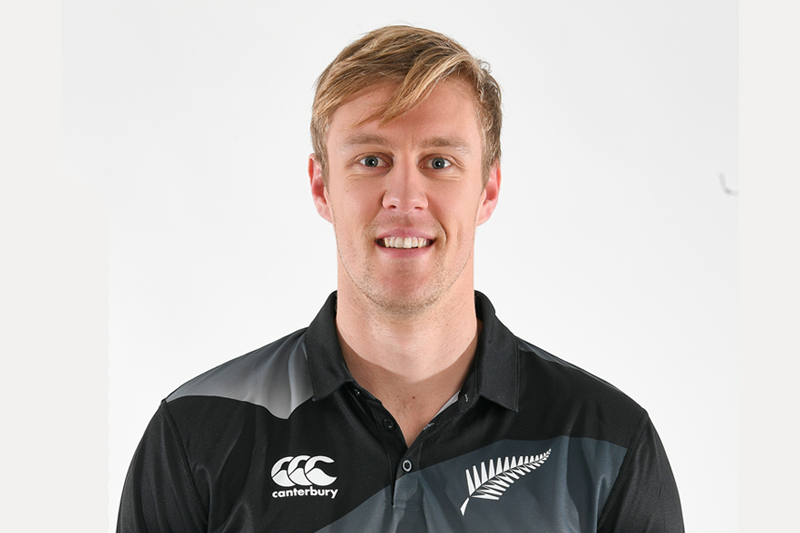 Kyle was outstanding, taking seven wickets including a five-wicket haul in the first innings. For his efforts, he was accorded the top accolade by being named Player of the Match. Kyle's cricketing talent was kindled while attending Auckland Grammar as a boarder at Tibbs House. For three years from 2010 to 2012, he was a member of the 1st XI Cricket team, and was regularly mentioned in dispatches. In his final year, he was awarded the Bruce Boaden Cup for the most improved player in the 1st XI and a Lincoln University sports scholarship.
Kyle was part of New Zealand's squad for the 2014 ICC Under-19 Cricket World Cup. He made his Twenty20 debut for Canterbury in December 2016 in the Super Smash, and in June 2018 he was awarded a contract with Canterbury for the 2018-19 season. He now plays domestic cricket with his hometown team, the Auckland Aces.
Kyle made his international debut for the Blackcaps in February 2020 against India, and in May that year, New Zealand Cricket awarded him with a central contract ahead of the 2020-21 season. In June, he was awarded the 2021 edition of the Players' Cap, an award which is given to the player who gets maximum votes by the New Zealand players and support staff as their 'Cricketer of the Year'.
2020 Augusta Awardees
Ian Bissett '68
Mark Burgess '58
Greg Cross '72
Grammar Lion Award recipient - Dr Henry Wong Doe '90
2019 Augusta Awardees
Alan Galbraith '57 QC
Dr Alastair MacCormick '57
D. Scott Milne '69
Peter Thompson '76
Grammar Lion Award recipient - Fady Mishriki '95
2018 Augusta Awardees
Stephen Jacobi '73
Professor Richie Poulton '76 CNZM
The Honourable Justice Lyn Stevens '60 QC
Inaugural Grammar Lion Award recipient - Anthony Hoy Fong '91
2017 Augusta Awardees
The Honourable Sir Roger Douglas '51 - Service
Don McKenzie '55 CNZM, OBE - Service
Roger Moses '68 ONZM - Service
Eugene Paykel '47 - Academia
2016 Augusta Awardees
Sir Michael Friedlander '49 CNZM, KNZM - Service
Emeritus Professor David Gerrard '58 CNZM, OBE - Sport, Service and Academia
Emeritus Professor Murray Meikle '52 - Academia
2015 Augusta Awardees
Dr Harold Coop '47
Professor Digby MacDonald '57
Ian Narev '80
2014 Augusta Awardees

John Barnett '59 ONZM - Arts
Dr Nigel Evans '53 ONZM - Service
Sir Christopher Mace '55 CNZM - Business
Professor Peter McNaughton '62 - Academia
2013 Augusta Awardees

Dr Raoul Franklin '48 CBE - Academia
Professor Alan Kirkness '54 - Academia
Greer Twiss '52 - Arts
2011 Augusta Awardees

Sir David Baragwanath '54 KNZM - Service
Sir James McNeish '44 KNZM - Arts
Bruce Plested '55 - Business
Andrew Simester '80 - Academia
2010 Augusta Awardees

Howard Harper '44 - Service
Professor Cedric Hassall '33 - Academia
Victor Percival '43 ONZM - Business
2009 Augusta Awardees

Denis Feeney '68 - Academia
Max Gimblett '50 ONZM - Arts
The Right Honourable Sir Duncan McMullin '40 - Service
2008 Augusta Awardees

Gus Fisher '35 ONZM - Arts and Business
Sir Patrick Eisdell Moore '30 - Service
Mark Warner '65 - Academia
2007 Augusta Awardees
Professor Peter Hunter '62 - Academia
The Honourable Peter Watson '66 CNZM - Service
2006 Old Boy of the Year
Professor Sir Graham Liggins '39
2005 Old Boy of the Year
Hamish Carter '85 ONZM
2004 Old Boy of the Year
His Excellency, the Rt Hon Sir Kenneth Keith '51 ONZ KBE QC
2003 Old Boy of the Year
Professor Sir Hugh Kawharu '40 ONZ FRS (NZ)