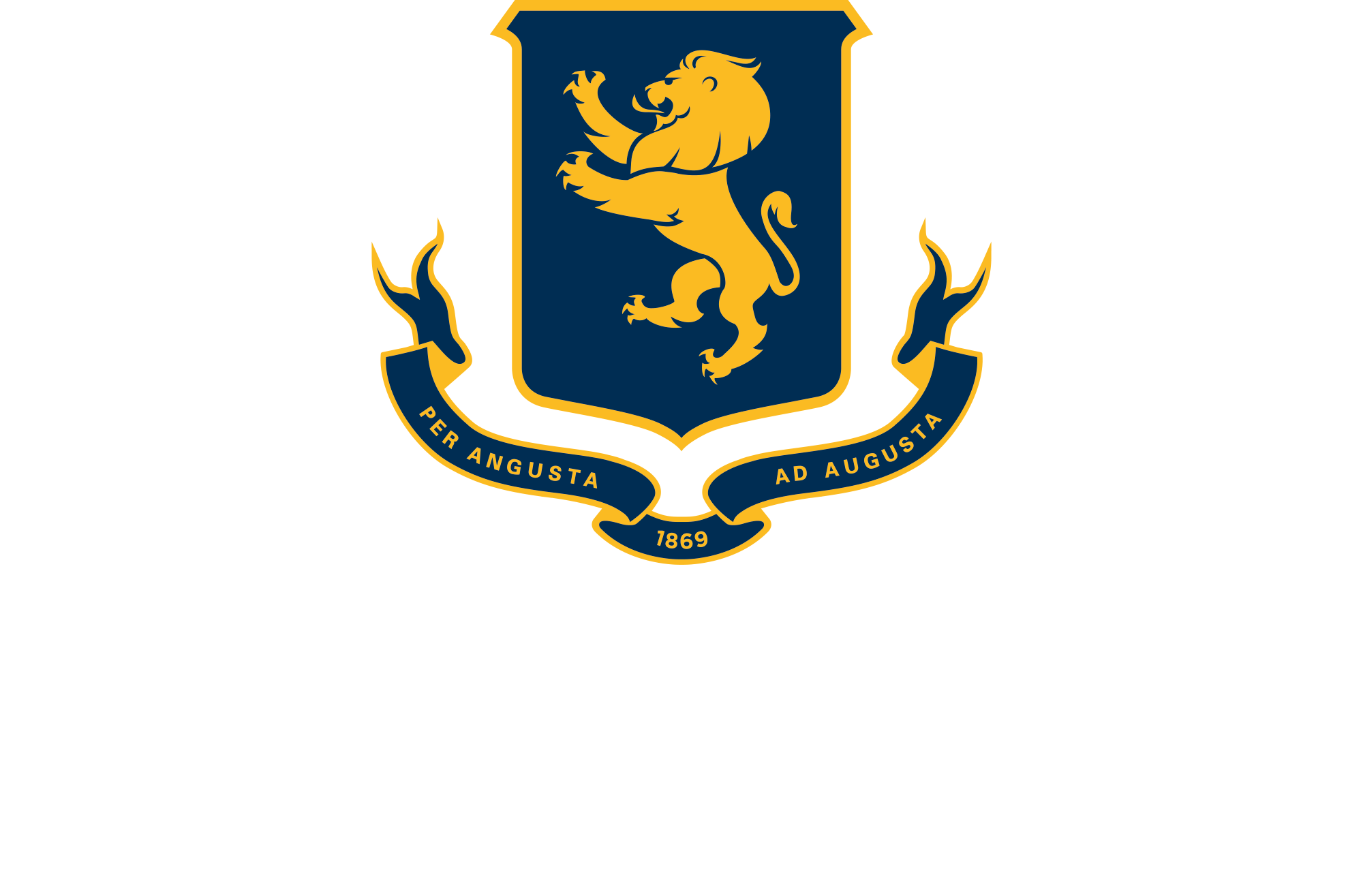 About the Auckland Grammar School Old Boys' Association
Founded in 1893 under Headmaster James William Tibbs, the Auckland Grammar School Old Boys' Association aims to strengthen the ties and friendships between the School and the Old Boys community. It also serves to ensure that the opportunities and benefits of an Auckland Grammar School education extend well beyond the school years. The Association is ably led by president Murray McKinnon '59 - click here to view the executive committee team.
Today the Old Boys' Association has a worldwide membership, providing a network of Old Boys for you to connect with. Our reach has spread far and wide with events run through the Development Office in places such as London and New York.
The key objectives of the Association are to:
- Provide a voice for Old Boys
- Provide a strong network of Old Boys to maintain links to the School and each other
- Promote and enhance the Auckland Grammar School brand in the community
- Support the school in any way we can, but importantly through fundraising and the provision of facilities and equipment which will continue to enrich the quality of education for present and future generations of students
Contributions and an active role in the School
The Association has a long and proud history of giving back to the school through financial support and service. The Old Boys have made tangible contributions to the many iconic buildings at the school including:
- The Cenotaph War Memorial and extension which commemorates those Old Boys who gave their lives in war (1922 and 1953)
- The School Library (1933)
- The the Sports Pavilion (1954)
- The Centennial Theatre (1964)
- The Old Boys' Pavilion and changing rooms (2007 and 2010)
The Association also takes an active role in the School and is privileged to appoint two trustees to the Board of Trustees, as well as representation on the Headmaster's Council and Development Committee. A calendar of events is also run every year which includes several reunions, the ANZAC Day service, Old Boys sports fixtures and the Old Boys pub quiz. You can view all our upcoming events by clicking here.
Annual Dinner - Augusta and Lion Awards
Without doubt the highlight of the calendar every year is the Old Boys' Annual Dinner. This is an opportunity for Old Boys of all generations to gather for a night of reunion and celebration. The event is made even more special as we honour and present our distinguished alumni awards to the Augusta and Lion Awardees - click here to read about the 2021 recipients.
Communications
To achieve our objectives, it is vital we have a strong network of Old Boys and we're in regular contact with our members. The Association communicates through the following channels:
- Quarterly eDMs
- The biennial Ad Augusta magazine, published online
- The Auckland Grammar School Old Boys' Association Facebook page
- Facebook alumni groups for Old Boys based in the United Kingdom, the United States and Australia
- The Auckland Grammar School Old Boys' Association LinkedIn page
- The Old Boys section on the School's community website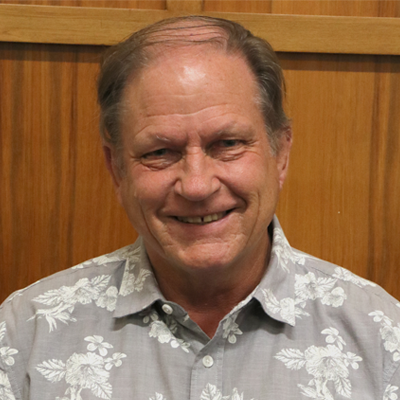 MURRAY MCKINNON QSM '59
MURRAY MCKINNON QSM '59
PRESIDENT
Murray started at Auckland Grammar in 1959, and represented the School in Athletics in 1961 and 1962. He became involved with the administration of the sport, and has been the President of Athletics Auckland for over 20 years. Murray is also a part time sports journalist, and has reported on nine World Athletic Championships, six Commonwealth Games and one Olympic Games. He is a member of the Chartered Accountants Australia and New Zealand, a Fellow of Governance New Zealand and a Fellow and life member of the Public Relations Institute of New Zealand. Murray has been a Justice of the Peace since 1996 and received the Queen's Service Medal in 2012 for services to Athletics.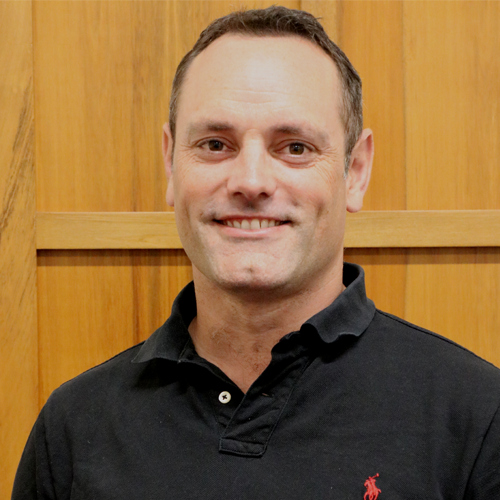 MARK PUSINELLI '91
MARK PUSINELLI '91
TREASURER
Mark started at Auckland Grammar School in 1991, and joined the Old Boys' Association in 2021. Having completed a Bachelor of Commerce from The University of Auckland, then a Bachelor of Science from The University of Manchester. Mark has over 18 years of international finance experience with global banks in Europe and Asia. A keen sportsman, Mark played Football, Cricket and Tennis. Offshore sports opportunities included representing HSBC RFC and the Swiss National Touch Team in 2009 and 2010. Mark has two brothers who also attended Grammar (Richard '92 and Nicholas '00), and he has a young family of his own, while enjoying reconnecting with the wider Grammar community.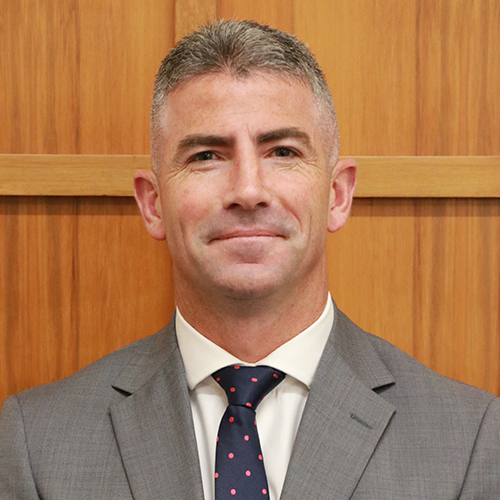 DAVE ASKEW '93
DAVE ASKEW '93
STAFF REPRESENTATIVE

Dave started at Auckland Grammar School in 1993, was a Prefect and Captain of the 1st XV Rugby team in 1997. He represented New Zealand and Auckland age group level teams before his career abruptly ended due to a head injury. Dave studied Sports Science at the University of Auckland before completing a degree in Physical Education at Auckland Teachers' College. Dave returned to the School as a Physical Education and Health teacher in 2010, and was appointed as Head Coach of the 1st XV from 2011 to 2018; he still works as the assistant coach today. Dave was appointed into the role of Deputy Headmaster Pastoral - Junior School in 2021.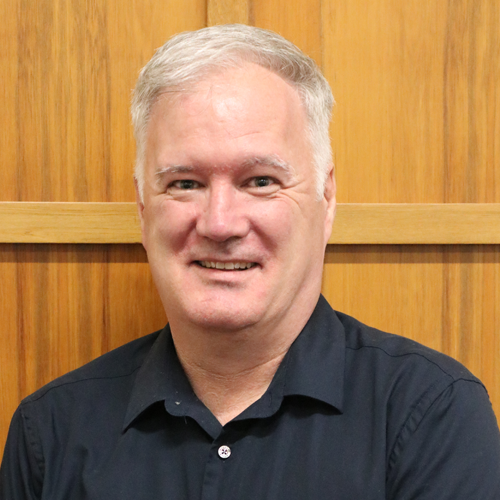 STYAN BARRON '80
STYAN BARRON '80
COMMITTEE MEMBER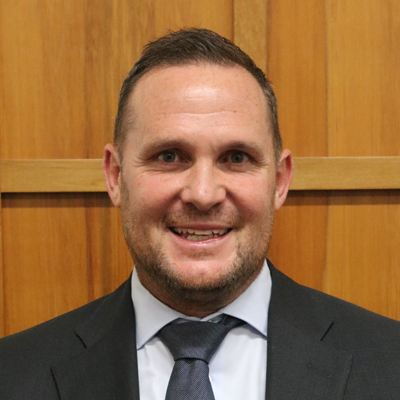 PAUL BUNBURY '90
PAUL BUNBURY '90
IMMEDIATE PAST PRESIDENT
Paul started at Auckland Grammar School in 1990 and was Head Prefect in 1994. A talented sportsman, he played over 100 games for the 1st XI football team after first being selected in Form 4. He also represented New Zealand at age group level and went on to have a distinguished career at senior level winning the Chatham Cup twice. After leaving school Paul gained degrees from the University of Auckland in Commerce and Arts and graduated with a Master of Arts in 2001. Since then he has started his own business, completed a MBA, and is currently an executive in the construction industry. Paul is the immediate past President of the Old Boys' Association, stepping down at the end of 2022. He is happily married to Jen with two children Spencer and Zoe.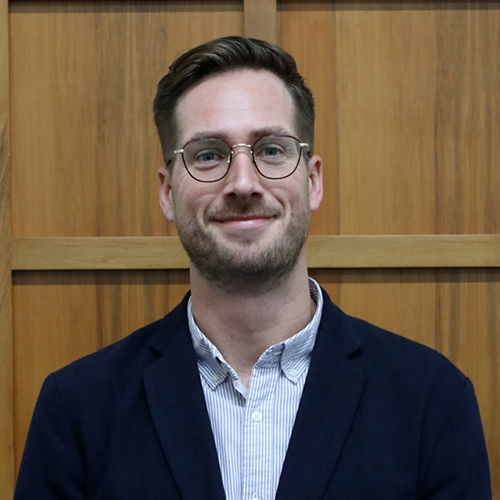 MATT BURBURY-KING '03
MATT BURBURY-KING '03
COMMITTEE MEMBER
Matt started at Auckland Grammar School in 2003, representing the School at the highest level in a number of sports, including Athletics, Cross Country, Swimming and Water Polo, was a Senior Prefect and was named Sportsman of the Year in 2007. Matt graduated from the University of Auckland with a joint Bachelor of Commerce/Bachelor of Arts degree. He has recently returned to Auckland after spending the last eight years in Sydney, where most recently as an Executive within the Commonwealth Bank of Australia's Business Bank. Back in New Zealand, Matt has returned to his roots in consumer strategy consulting, but still loves sport and casually competes in Masters swimming, ocean swimming and long distance running events. After his stint overseas, Matt is keen to actively contribute to the School that gave him so much.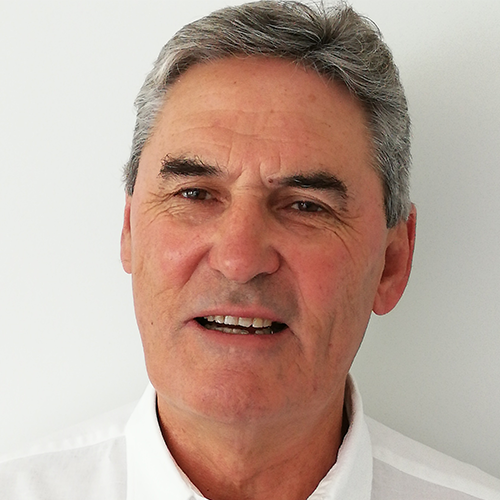 ROGER HILL '63
ROGER HILL '63
COMMITTEE MEMBER
Roger started at Auckland Grammar School in 1963 and is from a fourth generation family. He played in both the 1st XI Cricket and 1st XV Rugby teams and was in the Intermediate Athletics team. Roger originally joined the Executive Committee in 1988 for a three year term. He has had a Corporate Management career in FMCG and Financial Services together with Governance roles in the Charity sector. From 2009 to 2015, Roger was Director of Advancement in the School's Development Office, having assisted the Board in scoping the creation of the first Development Office. He rejoined the Committee in 2023, and has three sons, six grandchildren and enjoys Cycling and Lawn Bowls.
DANIEL REDDISH
DANIEL REDDISH
COMMITTEE MEMBER
Daniel is the Director of Advancement and is responsible for the day-to-day management of the Development Office. Daniel started at Grammar in 2014, starting in the role of Advancement Officer before progressing to Bequest Manager and then taking on the Director of Advancement role in 2020. The School's lead fundraiser, Daniel is responsible for furthering the Foundation Trust's Academic Endowment Fund to support our talented staff as well as programmes to support our young men through scholarships and hardship support. Daniel is a born and raised Wellingtonian and an Old Boy of Rongotai College. A passionate rugby man, Daniel has been involved with coaching at Grammar for the past 7 years, coaching the Under 15A, 1st XV and 2nd XV teams. Daniel is also the Assistant Boarding Master at Tibbs House. When not doing something Grammar related, Daniel loves spending time with his five siblings and his 12 nieces and nephews.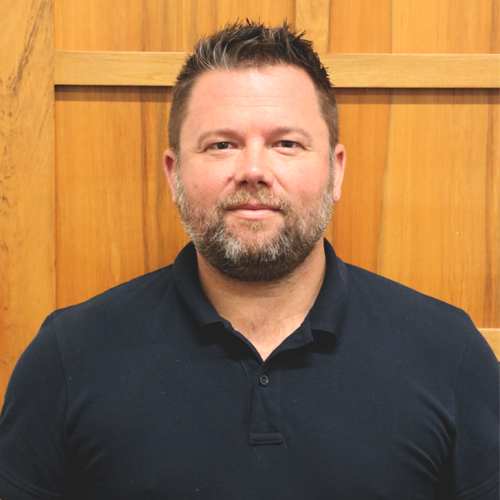 BEN SMYTHE '91
BEN SMYTHE '91
COMMITTEE MEMBER
Ben started at Auckland Grammar School in 1991 and did very well academically while partaking in various sports including Rugby, Football and Squash. Ben went on to pursue a sales career and has worked to align companies with Grammar over the past 15 years assisting the School with various sponsorships. Ben also created the streaming set-up in the Great Hall, allowing the growing roll to be a part of daily assembly via streaming to classrooms, but also anyone from around the world to be part of various special assemblies, such as prizegiving. Ben lives in West Auckland with son Connor a recent leaver of the School, carrying on the tradition.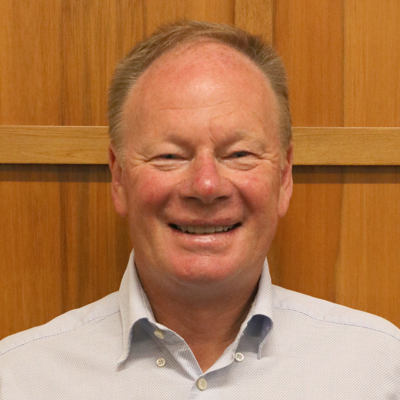 GRANT TRETHEWEY '76
GRANT TRETHEWEY '76
COMMITTEE MEMBER
Grant started at Auckland Grammar School in 1976. He has been a member of the Executive Committee since 2014 and was President of the Association from 2018 to 2020. He is a third generation Old Boy, and his son Hamish finished his tenure at Auckland Grammar in 2019. He enjoyed supporting the School through the 150th celebrations and ensuring Old Boys remain connected to the School through the Old Boys' Association. Grant works in the Early Learning sector with his wife Ginny, and has two children currently attending university in New Zealand.