Old Boys' Association Executive Committee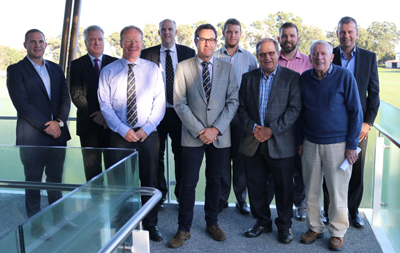 The 2017 Executive team of the Auckland Grammar School Old Boys' Association
The Auckland Grammar School Old Boys' Association was launched in 1893, 30 years after the School was founded, with the aim of cementing the strong links that were being forged between the School and the city of Auckland and to foster the friendships and connections that developed during school years. The objectives of the Old Boys' Association are very much the same today. In 2018 the Association will be celebrating its 125th year.
Auckland Grammar School will celebrate its 150th Anniversary in 2019 - and you are a part of this history! Update your contact details here if needed, so you can find out more about this momentous occasion in the School's life.
If you would like any further information about the Old Boys' Association, we invite you to visit their new website via
this link
.