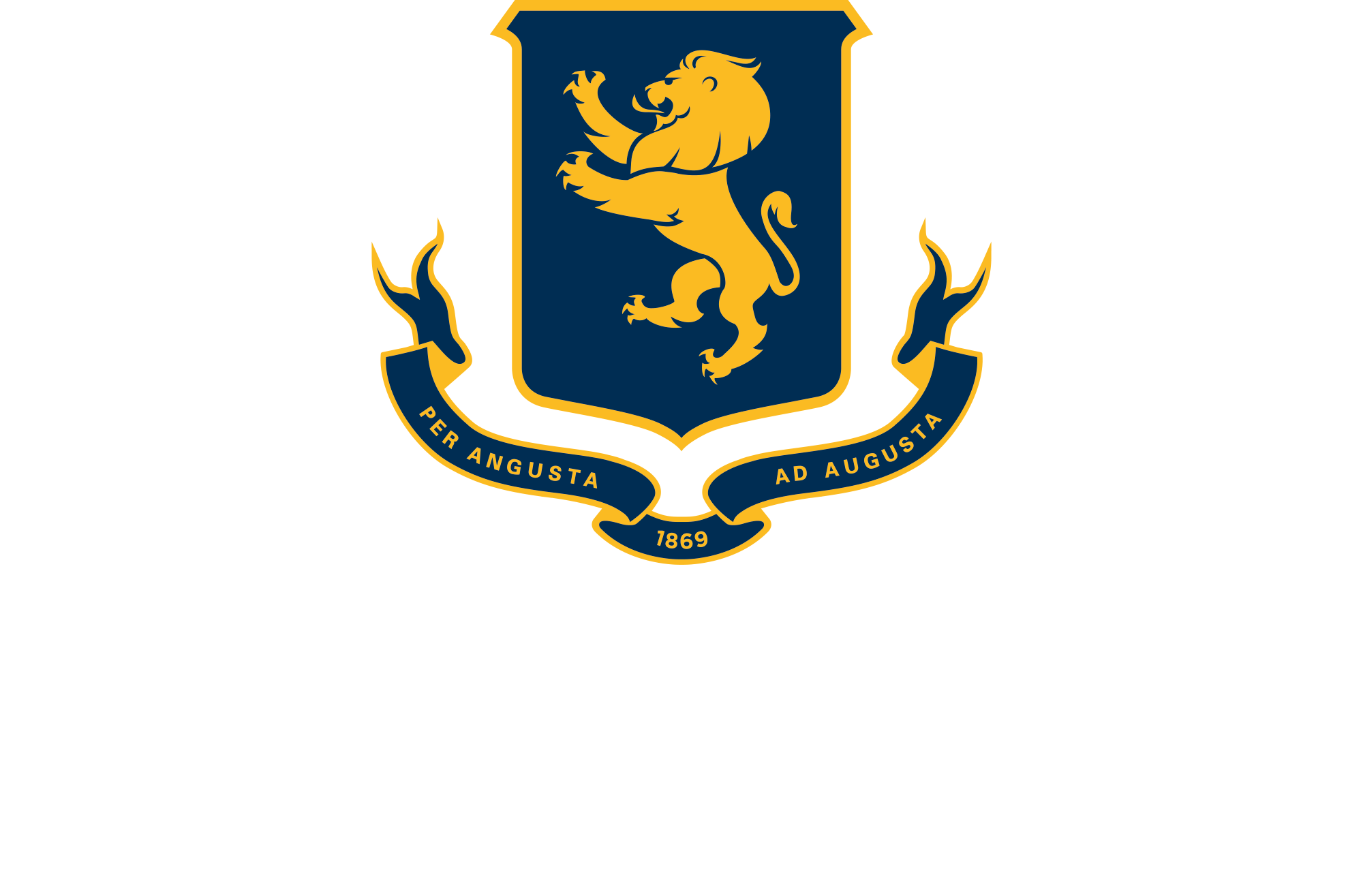 ABOUT THE DEVELOPMENT OFFICE
About the Auckland Grammar School Development Office
The responsibilities of the Auckland Grammar School Development Office are fourfold:
1) To raise funds for the Auckland Grammar School Foundation Trust's Academic Endowment Fund, capital projects and other areas of the School in need of assistance;
2) To organise and manage Schoolwide events on behalf of the Foundation Trust for fundraising purposes;
3) To produce the biannual Ad Augusta magazine and all fundraising communications; and
4) To build and maintain relationships with the School's community of parents, past parents, and Old Boys, through communications and events.
Ultimately, the activities undertaken by the Development team are directed towards the advancement of education at Grammar by charitable means. The top priority is the Academic Endowment Fund (AEF), and its purpose is to enable the School to recruit, retain, and reward top-performing teachers.
Major fundraising initiatives for the AEF include the Annual Appeal, the Gala Dinner, the Art House Tour and Heritage Hall Form plaques. A significant amount of fundraising is also tied to the Schools bequest programme, the Augusta Fellowship.
Meet the Development Office team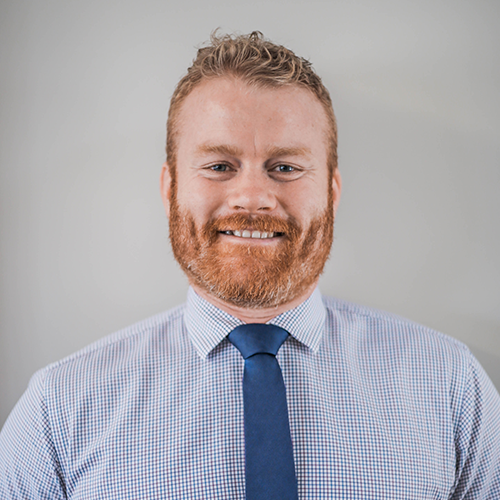 DANIEL REDDISH
DANIEL REDDISH
DIRECTOR OF ADVANCEMENT
Daniel is the Director of Advancement and is responsible for the day-to-day management of the Development Office team. Daniel started at Grammar in 2014, starting in the role of Advancement Officer before progressing to Bequest Manager and then taking on the Advancement Manager role in early 2020. Daniel is the School's lead fundraiser, He is responsible for furthering the Foundation Trust's Academic Endowment Fund to support our talented staff as well as programmes to support our young men through scholarships and hardship support. His current priority is the fundraising efforts for the School's 150th capital project: Te Ara, New Library and Pool. Daniel is a born and raised Wellingtonian and a proud Old Boy of Rongotai College. A passionate rugby man, Daniel has been involved with coaching at Grammar for the past 7 years, coaching the Under 15A, 1st XV and 2nd XV teams. Daniel is also the Assistant Boarding Master at Tibbs House. When not doing something Grammar related, Daniel loves spending time with his five siblings and his 12 nieces and nephews.
Phone: 09 623 5412
Email: d.reddish@ags.school.nz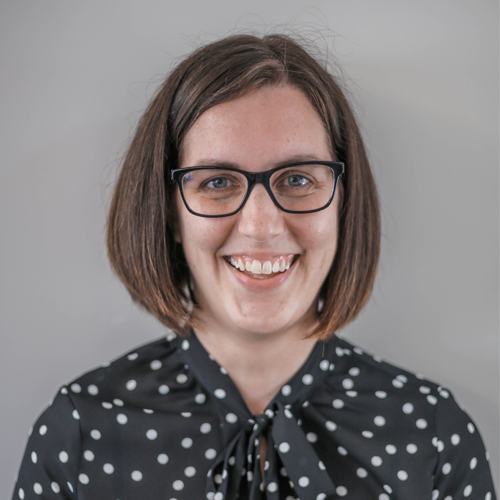 AMANDA BOOTH
AMANDA BOOTH
COMMUNICATIONS MANAGER
Amanda started as the Communications Manager in 2015. With a younger brother who is an Old Boy (class of 2003), she is well instilled with the School's traditions and values. Amanda's role consists of updating the various School and community websites, sending out parent emails including the monthly Headmaster's Bulletin, and looking after the School's social media presence, ensuring the wider community is aware of all that are going on. She is a keen photographer, seen at various events and sports games, and is always looking for Old Boys to interview for stories (get in touch!). Previously, Amanda was an Account Manager at an email marketing company and got her start in the social media space while working at the Noel Leeming head office. Outside of work, Amanda enjoys reading crime thrillers (Lee Child being her favourite author), watching movies (especially ones she can recite word-for-word) and catching up with friends and family, as well as spending time with husband Justin and 3-year-old daughter, Caitlin-Amelia.
Phone: 09 638 0552
Email: a.booth@ags.school.nz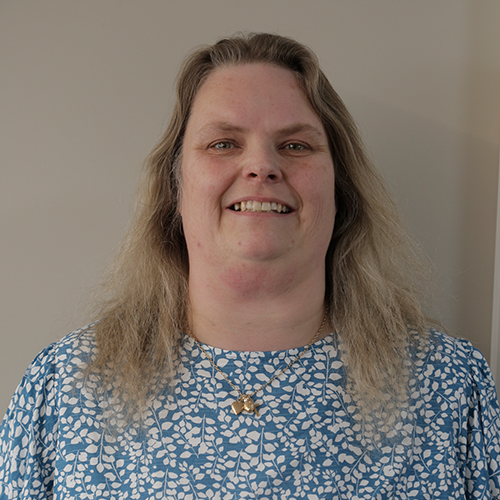 KIRSTEN DAVIDSON
KIRSTEN DAVIDSON
DATABASE OFFICER
Kirsten joined the Development Office in 2022 as the Database Officer. She is responsible for maintaining contact information for Old Boys and Grammar Community and maximising the use of this. This allows for lifelong connections to the school to be kept and to enhance the Development Office's fundraising priority. A background in Scientific Research, Kirsten loves to have a problem to solve. While Kirsten has no official ties to Grammar, many acquaintances and family friends are Old Boys and Kirsten is happy to wear blue and gold in support of the School. When not at work Kirsten is owned by two very hairy fur kids and many overflowing bookshelves.

Phone: 09 623 5400 ext 671
Email: k.davidson@ags.school.nz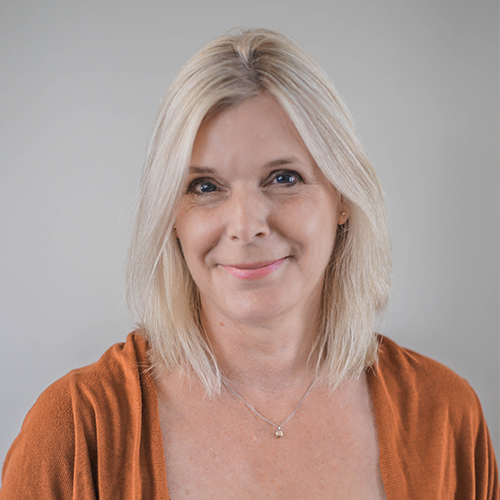 JUDE DOBSON
JUDE DOBSON
AD AUGUSTA EDITOR

Jude loves telling a story and is responsible for the biannual Ad Augusta magazine that is distributed to the School community. Her role is to keep readers abreast of the myriad of goings on at Auckland Grammar and what the extensive Old Boy community is up to. Jude's 20-year background in communication is as a content producer for factual broadcast media. Content ranges from full length documentaries on Aotearoa's part in World War I and the history of the RNZAF, to short form content such as the digital parenting resource supported by the Ministry of Education. Her spare time is limited, but spent with family, good friends and a loveable (but loopy) Weimaraner dog. A mother of three young adults (including Old Boy Jack '12), her father also attended Grammar from 1937-1939, leaving to help look after the family farm with an older brother off to World War II.
Phone: 09 623 5400 ext. 576
Email: j.dobson@ags.school.nz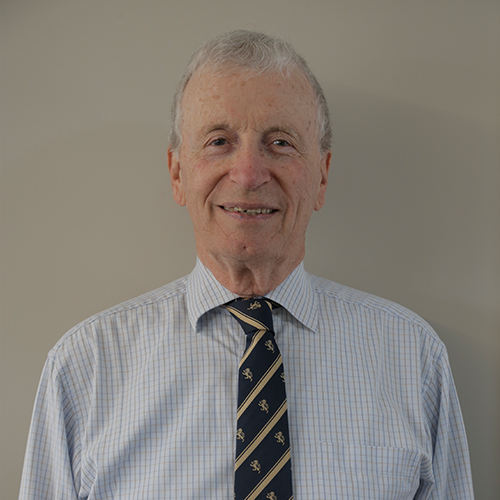 PETER STANES '58
PETER STANES '58
ARCHIVIST/HISTORIAN
Peter started at Grammar in 1958 and was a Prefect, a University Entrance Scholar and received the Torch of Tradition in 1962. He then attended the University of Auckland where he received a Bachelor of Science (majoring in Maths and Physics) and a Bachelor of Engineering with Honours, specialising in Mechanical and Aeronautical. Peter started as the Archivist/Historian in 2017 and is responsible for preserving all items the School has in its possession and was instrumental in setting up Recollect, the online archives where people can browse and search for photos, objects, video and audio files, and documents from today right back to the School's official opening in 1869. Peter co-authored "Remembrance - Auckland Grammar School WWI Roll of Honour" with past parent Andrew Connolly, with exquisite detail on every Old Boy who fought in World War I. Outside of work, Peter's interests include historical research, playing tennis and spending time with family, including his three sons who are all Old Boys (Warwick '88, Jeffrey '90 and Richard '94) and his grandchildren.

Phone: 09 623 5400 ext 590
Email: p.stanes@ags.school.nz