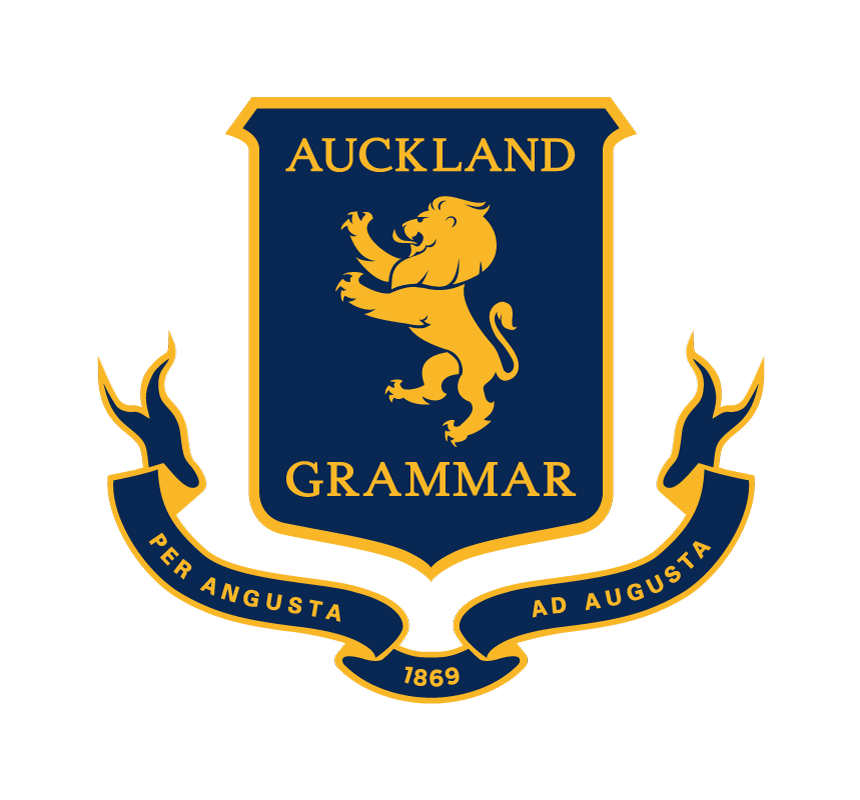 Ryan Archibald MNZM was appointed a Member of the New Zealand Order of Merit for services to Hockey in the 2021 Queen's Birthday Honours.
Ryan has been involved with Hockey at local, regional, national and international levels as a player, coach and administrator. He is the current Chair and has been on the Board of the New Zealand Hockey Players Association since 2014.
Ryan has supported Hockey New Zealand and players through a period of review between 2018 and 2020. He has been a Board member of Auckland Hockey since 2017 and chaired a working group to further the skill development and understanding of hockey across all levels of play in Auckland.
Ryan was a representative for Auckland Hockey Association from 1997 to 2015, and is the second highest capped New Zealand Men's Hockey player with 327 matches, scoring 51 goals, and was captain from 2005 to 2009.
As part of the Black Sticks team, Ryan represented New Zealand at three Olympic Games - in Beijing in 2008, in London in 2012 and in Rio de Janeiro, Brazil in 2016. He has competed in three World Cups and three Commonwealth Games, including winning a silver medal, has been a World Player of the Year finalist and was named Player of the Year for Somerville Hockey Club for 11 years.
Ryan has been a coach and player mentor with Somerville Hockey Club since 2001.
---------------
Desmond Ashton ONZM was appointed an Officer of the New Zealand Order of Merit for services to the New Zealand Defence Force and aviation in 2017.
As Deputy Secretary Acquisition with the Ministry of Defence, Desmond was responsible for delivering one of the largest Defence acquisition programmes in New Zealand. This encompassed 16 projects at various stages of development, with a combined final contract value of $3.5 billion.
Desmond was involved with negotiating bilateral arrangements with the United Kingdom, Sweden and the Republic of Korea. He was appointed as a member and later Chair of the Defence Industry Committee of New Zealand. He was an engineer with the Royal New Zealand Air Force, where he was highly respected for his engineering skills with the Skyhawk aircraft.
Desmond has had senior roles in companies including Safe Air Ltd, Ansett Australia and Air New Zealand, and was Chief Executive of Port Marlborough Ltd.
---------------
Emeritus Professor Peter Bergquist ONZM was appointed an Officer of the New Zealand Order of Merit for services to science in 2012.
Peter is a world-renowned molecular biologist, who has pioneered techniques in cloning and expressing genes from thermophilic organisms and extremophiles - organisms that thrive in high temperatures such as geothermal areas.
Peter is Honorary Professor of Molecular Medicine and Emeritus Professor of Molecular Genetics in the Department of Molecular Medicine and Pathology at the University of Auckland, Adjunct Professor of Biological Sciences at Waikato University and Emeritus Professor of Biology at Macquarie University.
Peter was a founding scientist when the ZyGem Corporation was formed in 2004. This successful biotechnology company has developed products that use thermophilic enzymes for DNA profiling in human forensics and animal livestock genetic testing.
---------------
Timothy Bray QSM received the Queen's Service medal for services to children and theatre.
Tim is the CEO and Artistic Director of Tim Bray Productions, which provides theatrical performances for children. He has organised funding for children from low-decile schools to attend performances and worked with charities to offer tickets to his shows.
Tim has created teaching resources for school groups, and has accommodated deaf and blind children through sign language interpreters and audio commentaries. His dramatisation of Lynley Dodd's Hairy Maclary stories was performed for the visiting Prince of Wales and Duchess of Cornwall.
Tim runs Theatre Workshops for children and has developed children's drama classes in Takapuna and Western Springs.
---------------
Christopher Barfoot QSM received the Queen's Service medal for services to the environment and the community.
Chris has undertaken a key role in the establishment and development of the Tahuna Torea Nature Reserve in Auckland for 40 years. Since 1973 the 27 hectares of the Reserve have been transformed into areas of coastal forest, ponds for waterfowl, protected areas for migratory birds, and breeding areas for other species. The Reserve is enjoyed by thousands of visitors and school groups.
Chris has been a member of the Tamaki Estuary Protection Society since 1972, and served as Chairman for 10 years. He continues to serve as a member of the Tamaki Estuary Pollution Action Group, now the Tamaki Estuary Environmental Forum.
Chris has been involved with the Anglican Church of St Philip in St Heliers for 55 years serving as Church Warden, and as representative on the Auckland Diocesan Synod since 2005. He has chaired the Week of Prayer for World Peace in New Zealand and served as Secretary of the Anglican Pacifist Fellowship of New Zealand since 1992.
Chris has been a Trustee of the University of Otago National Centre for Peace and Conflict Studies since 2005 and was involved in the endowment of a Chair of Peace Studies.
---------------
Dr John 'Jock' Carnachan MNZM was appointed as a Member of the New Zealand Order of Merit in 2012 for services to medicine and the community. Dr Carnachan has been a general practitioner in Royal Oak in Auckland for more than 30 years. He was a medical officer for the Auckland Commonwealth Games and served in Vietnam with the New Zealand Medical Corps.
Dr Carnachan is a past Vice President of General Practitioner's New Zealand and served for many years on the Auckland Regional Disciplinary Committee of the Medical Association. He is a longstanding member of Auckland Grammar School's Headmaster's Council. He is a trustee of the Butland Medical Foundation and the RD Butland Medical Trust and is a trustee and board member of the Rose Hellaby Medical Scholarship Trust.
Dr Carnachan is renowned for the level of care he provides to his patients, his deep sense of humility and his medical acumen.
---------------
Sir Ron Carter ONZ, KNZM was appointed to the Order on 2 June 2014. Sir Ron has contributed to New Zealand in the areas of regional and national infrastructure planning, governance, business and education.
Sir Ron was appointed a Knight Companion of the New Zealand Order of Merit in 1998 for services to engineering and business administration. He has since served on the Royal Commission of Inquiry into the Christchurch earthquakes. He chaired the Committee for Auckland which laid the groundwork for the creation of the amalgamated Auckland Council.
He created a consortium for iwi and businesses in Auckland to help position iwi as significant investors. He has led initiatives to provide internship opportunities for iwi graduates amongst large Auckland firms. Many of these firms have now established Māori business development functions. He instigated the Sir Peter Blake Trust Leadership Awards and is Chair of the Committee and Selection Panel. He was an independent representative to the Board of the 2011 Rugby World Cup. He was appointed in 2009 to the New Zealand Infrastructure Advisory Board and is currently a Director of Rural Equities.
In 1999 he chaired the Government's review team on the management of New Zealand's borders. He served as the founding Chairman of the Civil Aviation Authority from 1992 until 1998. He has previously held directorships of prominent New Zealand companies and organisations. Sir Ron was Executive Chairman of the Beca engineering consultancies, overseeing major infrastructure and industrial projects in New Zealand as well as setting up Beca's operations in Indonesia, Singapore, Brunei and Malaysia.
---------------
Heugh Chappell QSM received the Queen's Service medal for services to broadcasting and the community.
Heugh was the Senior Rural Broadcaster for Hawkes Bay and Gisborne districts for Radio New Zealand, based in Napier from 1973 to 1997. Since 1997 he has been a Senior Regional Journalist for Radio New Zealand National.
Heugh is well respected for his high journalistic standards, deep knowledge of the rural and business sector and has reported on many high-profile incidents in the Hawkes Bay area.
Heugh has a high standing in the community due in part to his voluntary involvement in various charities and welfare groups, including volunteer work at the regional prison.
---------------
John Clark QSM received the Queen's Service medal for services to the community.
John is the former Chairman of the Cornwall Park Trust Board. In this role, he managed many challenging issues and oversaw increased visitor numbers to the Park and several major developments.
John was responsible for the relaunch of Sir John Logan Campbell's book 'Poenamo Revisited' and was instrumental in the reprinting of 'Reminiscences of a Long Life: John Logan Campbell'.
As President of the Auckland Division of the Cancer Society of New Zealand, John was responsible for the development of Domain Lodge to accommodate cancer patients and their families while receiving treatment at Auckland City Hospital.
---------------
Barry Cleal MNZM was appointed a Member of the New Zealand Order of Merit for services to rowing.
Barry is a rowing coach who has been involved for 38 years with the Auckland Rowing Club. He has helped develop the skills of many of New Zealand's best rowers, including two members of the current New Zealand Elite Rowing Team. His coaching successes have included five New Zealand Premier Championship titles between 1999 and 2006.
Internationally, he has coached the New Zealand Women's Squad at the World Rowing Championships in 1978, and the New Zealand Junior Men's 8 in the 2003 Trans-Tasman Rowing Series.
Barry's current role as Coaching Director of the Auckland Rowing Club focuses on passing on his expertise to new and developing coaches and rowers. He has completed much of his rowing work on a voluntary basis.
---------------
Avon Cook ONZM was appointed an Officer of the New Zealand Order of Merit for services to manufacturing industry in 2017.
Avon is the Chairman and Director of Fabricell International Ltd and the Director of Novatek International PTY Ltd. Fabricell is a leading medical, industrial and food processing protection supplier, and Avon has pioneered world-class products, such as the first anti-bacterial disposable glove for the food industry.
Under his guidance, Fabricell has grown significantly, exporting its products to a wide range of countries and becoming the preferred supplier of disposable medicine gloves to the South East Asian market. The company donated $250,000 worth of its product to the Christchurch Earthquake Disaster Fund.
Avon has also been an active member of the Auckland Jewish Community and is a member of the Grafton United Cricket Club in Auckland.
---------------
Sir James Fletcher ONZ was appointed to the Order on 2 June 1997. Sir James has made an admirable contribution to the business industry and the community in New Zealand. He became the Managing Director of Fletcher Construction and Fletcher Holdings Ltd in 1942 and remained in that position until 1979. He was Chairman until 1981, and under his leadership, Fletcher Holdings expanded into one of the country's largest public companies.
One of his more notable achievements was the forestry joint venture with the New Zealand Government in the 1950s to build the Tasman Pulp & Paper Co Ltd Mill at Kawerau. In 1981, he merged Fletcher Holdings, Tasman Pulp Paper Co Ltd, and Challenge Corporation Ltd together to form Fletcher Challenge, which projected the family business into the international business market.
Sir James has been Chairman of The Fletcher Challenge Trust (formerly Fletcher Challenge Charitable Trust) since its inception in 1991 and is a Trustee and Director of Business in the Community. He has also served as Director and Chairman of a number of other companies, including BP (New Zealand), MARAC Finance, New Zealand United, Pacific Steel Ltd, and the Security Pacific Bank of Australia and New Zealand.
Sir James was active in the community as Vice President of the Auckland Division of the New Zealand Cancer Society, Patron of the Deafness Research Foundation, and he is also a Past President of the Auckland Racing Club. He passed away on 29 August 2007.
---------------
Sir Michael Friedlander CNZM, KNZM was made a Companion of the New Zealand Order of Merit for community services. He was promoted to Knight Companion of the New Zealand Order of Merit for services to philanthropy in the 2016 Queen's Birthday Honours.
Sir Michael has contributed philanthropically through the Friedlander Foundation to many local businesses and organisations in the Auckland region since the 1960s.
The Foundation funds the bi-annual Harriet Friedlander Art Residency in New York and continues to be a major donor to the Auckland Art Gallery, Venice Biennale and Sculptor in the Park Ponsonby. Mr Friedlander has been a longstanding donor to Great Potentials, the Home Interaction Programme for Parents and Youngsters (HIPPY programme), Youthtown, Foundation for Youth Development and Outward Bound.
Sir Michael has funded research programmes for dyslexia in children and regenerative and stem cell medicine for children with severe conditions. He has been involved with the Duke of Edinburgh's International Award as a member of the World Fellowship since 1990.
In 2014 the Friedlander Foundation provided opportunities for 42 young people from low decile schools to register at the Bronze level of the Award and a further 60 places have been offered in 2015 for young people to commence at the Bronze level, while the initial 42 young people have been able to move on to the Silver level.
---------------
Professor Sir Peter Gluckman ONZ, KNZM, DCNZM was appointed to the Order on 1 June 2015. Sir Peter is one of New Zealand's internationally recognised biomedical and medical scientists. Sir Peter's research focuses have ranged from the hormonal control of growth before and after birth, intrauterine growth restriction and neurological diseases to evolutionary medicine and the interface between human and pastoral animal biology.
In 2009 he was appointed as the inaugural Chief Science Advisor to the Prime Minister and has continued to serve in this role. In 2014 he was appointed as Co-Chair of the World Health Organisation Commission on Ending Childhood Obesity. He hosted and chaired the Science Advice to Governments Conference, the first global meeting of high-level science advisors convened by the International Council for Science in Auckland in 2014, and chairs the International Network for Science Advice to Governments and APEC's annual meeting of Chief Science Advisors and equivalents.
Sir Peter is the only New Zealander to be elected to the Institute of Medicine of the United States National Academies of Science and a Fellow of the Academy of Medical Sciences of Great Britain. He was Dean of the Faculty of Medicine and Health Sciences at the University of Auckland in the 1990s before establishing in 2001 and serving as founding Director of the Liggins Institute to encourage New Zealand scientists to undertake world class research. In 2004 he helped establish the Gravida National Centre for Growth and Development, one of seven Centres of Research Excellence in New Zealand. Until 2013 he led the Epigen Consortium, comprising six centres in three countries.
Sir Peter has published several books and developed LENScience to encourage experimental involvement of school children in science.
---------------
Dr Osmond Bruce Hadden CNZM is one of the leading figures in ophthalmology in New Zealand and Australia, and has been active in his field for more than 40 years. He introduced vitreous surgery to New Zealand. This is the dominant technique for surgical repair of retinal detachment.
With two other doctors Bruce established the Eye Institute, and with his wife, supported the Foundation Chair in Ophthalmology at the University of Auckland. His leadership and financial contributions have enabled the Department of Ophthalmology in Auckland to grow to become one of the world's leading ophthalmic centres.
Bruce has been Chair, President, and Honorary Secretary of various ophthalmology bodies across New Zealand and Australia. He promoted and achieved the amalgamation of the Ophthalmological Society of New Zealand with the Royal Australian College of Ophthalmologists.
In 2007 Bruce was awarded an Honorary Doctorate of Laws by the University of Auckland, for contributions to ophthalmology.
---------------
John Hawkesby MNZM received the Insignia of a Member of the New Zealand Order of Merit for services to broadcasting and the community in 2011.
John is a broadcaster who has been a television news presenter at both TVNZ and TV3, and a radio breakfast show newsreader, and morning radio show host.
John appears regularly on Radio New Zealand National and Newstalk ZB as a wine reviewer, and writes a syndicated wine column for newspapers and magazines. He hosted a remake of the television show, It's in the Bag. He is also involved in hosting and acting as master of ceremonies at many charity events.
---------------
Neville Haydon QSM received the Queen's Service Medal for services to horticulture in the Queen's 90th Birthday Honours in 2016. Neville was a camellia horticulturist of international standing and was recognised as New Zealand's leading authority on camellias.
For many years Neville owned the pre-eminent specialist camellia nursery in New Zealand and introduced many valuable species and cultivars from overseas. He has bred camellias suitable for smaller gardens and is developing plants resistant to the petal blight disease.
Neville was recognised with a number of awards from the Royal New Zealand Institute of Horticulture (RNZIH) for some of his earlier cultivar successes. He was Patron of the New Zealand Camellia Society, of which he was a member for 55 years. He was an accredited national Camellia judge for more than 30 years and assisted with the organisation of national camellia shows in Auckland.
Neville was appointed Registrar of the International Camellia Society from 1990 to 2015 and completed the monumental task of preparing a second supplement of 480 pages and the digitisation of the existing register, a major contribution to the international camellia world.
Neville contributed his accounting skills to assist many groups including as Treasurer of the Auckland Branch of the New Zealand Camellia Society, the RNZIH Gardens and Education Trusts, and recently the Friends of the Auckland Botanic Gardens. Neville passed away in 2019.
---------------
Peter Hays MNZM received the Insignia of a Member of the New Zealand Order of Merit for services to accounting and the community in 2016. Peter has provided governance, management and reporting support to companies and charities.

Peter has been a member of the Auckland War Memorial Trust Board for the past seven years, and is currently its Deputy Chair. His involvements have included reviewing the content and wording of the Auckland War Memorial Museum Act 1996 to ensure its appropriate amendment on the formation of the Auckland Council; updating the Museum's governance policies; and overseeing the Trust Deed for the development of the Auckland Museum Foundation.
Currently Peter is Chair of the Museum's Investment Committee and Deputy Chair of its Audit and Risk Committee. He is also a former President of the University of Auckland Alumni Association and has served as a Trustee of the University of Auckland Foundation for the past twelve years. He is a Past President and Life Member of the Institute of Chartered Accountants in New Zealand.
For six years Peter represented New Zealand on Committees and Council of the International Federation of Accountants. This included involvement in the development of a Professional Code of Conduct for the Accounting Profession, which was subsequently adopted nationally and internationally.
Peter was also an inaugural member of the Accounting Standards Review Board on which he served for nine years.
---------------
Peter Haythornthwaite ONZM was appointed an Officer of the New Zealand Order of Merit, for services to design in 2016.
Peter has played a key role in devising and implementing the New Zealand Trade and Enterprise Better by Design programme and the establishment of the Best Awards for New Zealand design. He formed Peter Haythornthwaite Design in 1979, which he sold to his staff in 2000. He created arti-fakt-s in 1981, which competed internationally by design.
He and his creative lab team helped design LOMAK (Light Operated Mouse and Keyboard), which enables physically impaired people to use computers more easily. Launched in 2007, LOMAK is in New York's Museum of Modern Art permanent design collection. In 2002 he researched and co-authored the Massey University Design Industry Scoping Review, which led to the establishment of the Design Taskforce on which he served.
Peter is past President of the Designers Institute of New Zealand. As an educator he has played a role in launching the careers of many successful design graduates.
With his partners at Equip, Peter designed and helped develop the BBD Design Audit programme, which fed into the establishment of the D2B (Design to Business) Integration initiative for the State Government of Victoria.
---------------
Sir Edmund Hillary KG, ONZ, KBE was appointed to the Order on 6 February 1987. Sir Edmund was a New Zealand mountaineer and explorer and is one of New Zealand's most famous living icons. He is most notable for conquering the summit of Mount Everest; however, he has also made significant contributions philanthropically as a humanitarian and an ambassador, devoting much of his life to humanitarian efforts and environmental causes on behalf of the Nepalese people. He is the only living New Zealander to appear on a banknote and various streets, schools, and organisations around New Zealand are named after him, including Hillary College in Otara and the Hillary Commission (now SPARC).
Sir Edmund started climbing in New Zealand and climbed his first mountain, Mount Oliver in the Southern Alps, when he was 20 years old. He continued to climb in New Zealand and overseas, including climbing 11 different peaks over 20,000 feet in the Himalayas before he joined the British Everest Expedition in 1953. The aim of the expedition was to attempt to climb to the summit of Mount Everest, and on 29 May 1953, Sir Edmund (along with Sherpa climber Tenzing Norgay) reached the summit. This world renowned moment catapulted the climbers to fame and became a defining moment in history as it is one of the last feats that can be recognised as human, and not technological, thus putting Sir Edmund Hillary in the lineage of great terrestrial explorers.
Sir Edmund went on to climb 10 other peaks in the Himalayas on further visits to the region in 1956, from 1960 to 1961, and from 1963 to 1965. In addition to mountaineering, he was also involved in Antarctic explorations. In 1955, he led the New Zealand Section of the Commonwealth Trans-Antarctic Expedition that crossed the Antarctic using specially adapted Ferguson tractors to reach the South Pole on 4 January 1957. He also led a number of other expeditions, including an expedition that combined a hunt for the mythical yeti and research into the effects of high altitudes on the human body in 1960 and an expedition up the Ganges River in India to find the source of the sacred river in 1978. In 1985, Sir Edmund accompanied Neil Armstrong in a small twin-engine ski plane over the Arctic Ocean and landed at the North Pole, thus becoming the first man to stand at both poles as well as on the summit of Mount Everest.
In between expeditions, Sir Edmund became involved with the Sherpa people of Nepal, helping to improve the ecology and living conditions in their remote region of the Himalayas. In 1964, he established The Himalayan Trust to improve and establish services and infrastructure. Over the next 30 years, he helped build 20 schools, two hospitals, several medical clinics, and two airfields. Also, out of concern for the degradation of the environment of the Himalayas, he educated the Nepalese people on the need to conserve the Everest region. He persuaded the Nepalese Government to pass laws protecting the forest and to declare the area around Everest a national park.
Sir Edmund served as the New Zealand High Commissioner to India, Nepal, and Bangladesh from 1984 to 1989. He is the Honorary President of the America Himalayan Foundation, an Honorary Member the New Zealand Alpine Club and the New Zealand Explorers Club, and was the President of Volunteer Service Abroad. He has also written a number of books about his adventures including, East of Everest, From the Ocean to the Sky, High Adventure, High in the Thin Cold Air, No Latitude for Error, Nothing Venture: Nothing Win, Schoolhouses in the Clouds, and Two Generations.
Sir Edmund has been awarded many national and international distinctions, including the Star of Nepal 1st Class, the National Geographic Society Hubbard Medal, and the United States Cullum Geographical Medal in 1954, and the Royal Geographic Society's Founder Medal in 1958. He passed away on 11 January 2008.
---------------
Emeritus Professor Leslie Holborow QSM received the Insignia of a Companion of the Queen's Service Order for services to education and the community.
Leslie has contributed to university education in New Zealand for more than 20 years. He was the Vice-Chancellor of Victoria University for 12 years until 1998, during which time the student roll doubled, income trebled, and its international reputation was strengthened. He also oversaw the establishment of the Victoria University Foundation and the Adam Art Gallery and the development of the Pipitea campus.
Leslie has also been involved with music and was a member of the Friends of the New Zealand Symphony Orchestra Committee and the Music Federation Management Board. He served as chair of the Lilburn Residence Trust and the Wellington Group of the Wagner Society and as a trustee of the New Zealand Quartet.
---------------
Peter Hughes ONZM was appointed an Officer of the New Zealand Order of Merit for services to mathematics education in 2017.
Peter has taught mathematics at all levels, from junior primary school to tertiary. He spent more than 30 years lecturing at the Auckland College of Education, Palmerston North Teachers' College and the University of Auckland. He played a key role in Numeracy Development Projects (NDP) as a national Coordinator.
Peter led research into the effective teaching and learning of mathematics, co-wrote the professional development resources that were developed, and helped to create a number framework and diagnostic assessment tool. The NDP provided professional development to more than 20,000 teachers, and his resources continue to be widely used.
Peter advised the Ministry of Education during the redevelopment of the New Zealand Curriculum and advised the writers of the national Standards in Mathematics and Statistics.
---------------
The Right Honourable Jonathan Hunt ONZ was appointed to the Order on 31 December 2004. Jonathan served as a Member of Parliament for New Lynn from 1966 to 1996 and as a List Member of Parliament from 1996 to 2005. He is affectionately known as "Father of the House", having had an illustrious career in politics spanning nearly 40 years and being the longest-serving Member of Parliament.
In the beginning, Jonathan held many positions in Parliament, such as Junior Government Whip, Negotiator for the Labour Party Coalition Negotiating Team, and was also a Member and the Chairman of many parliamentary committees. He held a number of ministerial portfolios, including Minister of Broadcasting, Minister of Communications, Minister of Housing, Minister of the New Zealand Symphony Orchestra, Minister of State, Minister of Tourism, and Postmaster General and was the instigator of the Adult Adoption Information Act (1985).
He served as Deputy Speaker of the House of Representatives from 1984 to 1990, and in 1999, was elected Speaker of the House of Representatives and re-elected in 2002. He is the Chairperson of the Officers of Parliament Committee and the Standing Orders Committee and has been a Member of the Parliamentary Service Commission since its inception in 1985.
Jonathan is a permanent Member of the New Zealand Inter-Parliamentary Group and Chairman of the New Zealand Business and Parliament Trust. Previously, he was President of the Princess Street Branch of the New Zealand Labour Party, an Executive Member of the Auckland Labour Representation Committee of the New Zealand Labour Party, and Vice President of the Auckland Regional Advisory Council of the New Zealand Labour Party.
In 1989, he was appointed a Member of the Privy Council.
---------------
Professor Sir (Ian) Hugh Kawharu ONZ was appointed to the Order on 3 June 2002 to mark the Queen's Golden Jubilee. Sir Hugh has an outstanding record of service as an academic and to the Maori people. In 1970 he was the foundation Professor of Social Anthropology and Maori Studies at Massey University. Between 1985 and 1993 he was Professor of Maori Studies and Head of the Department of Anthropology, and Foundation Director of the James Henare Maori Research Centre at Auckland University.
Sir Hugh is Patron of the Pitt-Rivers Museum at Oxford and an Honorary Fellow of Exeter College, Oxford, and has served as President of the Polynesian Society of New Zealand. He has been involved with a wide variety of academic and professional organisations.
He has served on the Royal Commission of the Courts (1976 to 1978), the New Zealand Maori Council, the Board of Maori Affairs (1987 to 1990), Waitangi Tribunal (1986 to 1996), the Council of the Auckland Institute and Museum (1985 to 1996), the New Zealand Council for Educational Research, and the New Zealand National Commission for UNESCO. Since 1978 he has been Chairperson of the Ngati Whatua o Orakei Maori Trust Board.
Sir Hugh passed away on 19 September 2006.
---------------
The Right Honourable Sir Kenneth Keith ONZ, KBE was appointed to the Order on 4 June 2007. Sir Kenneth has had extensive experience in the area of international law and is considered New Zealand's pre-eminent international law expert. He was a faculty member of Victoria University of Wellington, Dean of the Law Faculty from 1977 to 1981 and is now a Professor Emeritus. He was also the Visiting Professor at Osgood Hall Law School in Toronto from 1981 to 1982 and a member of the Office of Legal Affairs (Codification Division) of the United Nations from 1968 to 1970.
He was a member of the New Zealand legal team in the Nuclear Test cases before the International Court of Justice in 1973, 1974, and 1995, and was leader of the New Zealand delegation to the Diplomatic Conference which prepared the additional Protocols to the Geneva Conventions in 1977. He was a member of the Settlement of Investment Disputes in 1994, member of the International Humanitarian Fact-Finding Commission under the first additional Protocol to the Geneva Convention for the Protection of War Crimes from 1991 to 2006, and was also president from 2002 to 2006.
Sir Kenneth was appointed a Judge of the New Zealand Court of Appeal in 1996 and of the newly established Supreme Court of New Zealand from 2005 to 2006. He was also a Judge of Appeal in Samoa, the Cook Islands, and Niue, Judge of the Supreme Court of Fiji, and a member of the Judicial Committee of the Privy Council from 1998 to 2003. He was appointed to the International Court of Justice in 2006 for a nine year term, and is the first New Zealander appointed to the Court.
He has published widely on legal matters and contributed extensively to work on national law reform across a number of areas. He was a member of the Board of Editors of the Public Law Review (Melbourne), the New Zealand Law Review, the Journal of Maritime Law Association of Australia and New Zealand and the New Zealand Journal of Public and International Law.
He was a member of a number of professional organisations, including the New Zealand Institute of International Affairs, the New Zealand Red Cross, the New Zealand Committee on the Dissemination of International Humanitarian Law, the Royal Commission on the Electoral System, and the Law Commission. He was also a member of the Australian and New Zealand Society of International Law, the International Institute of Strategic Studies, the Society of Legal Scholars (England), and others.
He was appointed a member of Her Majesty's Privy Council in 1998.
---------------
Dr Robert Kerridge ONZM was appointed an Officer of the New Zealand Order of Merit for services to animal welfare governance in 2018.
Robert is former Executive Director of the SPCA in Auckland and former National President of the RNZSPCA. He was a member of the New Zealand World Society for the Protection of Animals Board and the St John Auckland Trust Board and Priory.
In conjunction with St John, Robert developed Outreach Therapy Pets, and he established the SPCA Cat Coalition to support volunteer efforts. He was founding Chair of Companion Animal Workshops and, in association with the New Zealand Veterinary Association, established the New Zealand Companion Animal Council.
Recently, Robert established the Bob Kerridge Animal Welfare Fellowship to recognise animals, humans and the environment living in harmony. Robert also established the Saint James Saviours Group to preserve Auckland's Saint James Theatre and later founded the St James Auckland Trust.
---------------
David Ling ONZM was appointed an Officer of the New Zealand Order of Merit for services to the publishing industry in the 2020 Queen's Birthday Honours.
David has been a leader in book publishing in New Zealand for more than 40 years. He has been a ground-breaking publisher of New Zealand fiction and Māori literature. He has published the works of Witi Ihimaera, Paul Moon, Maurice Shadbolt, James McNeish, Michael King, Fiona Kidman, Janet Frame, and Tessa Duder among many others.
He was a director of general and educational publishing companies for nearly 20 years before establishing David Ling Publishing Ltd in 1992, an independent publishing house that produces around 10 books each year. He is an active member of the Publishers Association of New Zealand, previously serving as a Councillor of the Association from 1998 to 2011, and was made an Honorary Life Member in 2011.
He served on the management committee of the Storylines Children's Literature Trust of New Zealand from 2012 to 2015. In 2010 he launched a children's picture book imprint Duck Creek Press, which has since produced more than 50 books and has gained an international reputation for the quality of its illustrated fiction.
He has been a generous supporter of workshops and festivals that encourage new writing and illustration. Mr Ling was a member of the New Zealand Post Book Awards and Children's Book Awards' management committees for two and five years, respectively.
---------------
Sir Chris Mace CNZM, KNZM was appointed a Companion of the New Zealand Order of Merit for services to the Antarctic and the community in 2005. In the 2016 Queen's Birthday Honours, he was promoted to Knight Companion of the New Zealand Order of Merit for services to science and education.
Sir Chris as been Chairman of NIWA (National Institute of Water and Atmospheric Research) since 2009. During this time Mr Mace has forged relationships with other scientific entities and worked on improving the financial performance of NIWA.
He chaired Auckland University's South Pacific Marine Science Advisory Board from 2006 to 2012. In this role he assisted in guiding the development of the Leigh Marine Research Centre of the University. He was also a member of the University's Campaign Leadership Committee from 2007 to 2012. He was Chairman of the Board of a joint effort between the Universities of Auckland, Wellington and Otago to establish a National Platform for advanced teaching and postgraduate research in marine sciences. He is currently a Commissioner of the Tertiary Education Committee.
He is currently Chairman of the Sir Peter Blake Trust's Awards Selection panel and was a team leader of the Young Blake expeditions to the Kermadecs in 2012 and the Sub-Antarctic in 2014. He continues to serve on the Antarctic Heritage Trust Board, having joined in 2003.
Sir Chris has supported the arts through the Auckland Art Gallery, Auckland Theatre Company, the Venice Biennale, the Arts Foundation and the Auckland Writers Festival.
---------------
David Mace ONZM was appointed an Officer of the New Zealand Order of Merit for services to the community.
David has had an international career in accounting and has served with the United Nations Compensation Commission reporting directly to the Security Council. He was founding Chairperson of what is now known as the Starship Children's Hospital Trust.
David is Chairperson of the Freemasons Roskill Foundation, which distributes more than $1 million annually to medical and educational causes. He is Deputy Chair of the Advisory Board of the Centre of Brain Research at the Auckland Medical School. He is Chair of the Finance Committee of the Grand Lodge of New Zealand which has granted more $3 million in the last five years to various causes.
David is a board member of the South Auckland Tissue Bank at Middlemore Hospital and is Chair of the Whangateau Cemetery Board.
---------------
Dr Tim Malloy ONZM was appointed an Officer of the New Zealand Order of Merit for services to health in the 2021 New Year's Honours.
Tim has been a rural general practitioner for more than 30 years and has been involved in practice leadership through the New Zealand Rural General Practice Network since the early 1990s.
As Chair of the Network, he has overseen the development of the New Zealand Locum Scheme, the PRIME (Primary Response in a Medical Emergency) scheme and the ACC Rural contract. He currently works at Wellsford Medical Centre, where he and his colleagues have developed a virtual multi-disciplinary integrated family health service to provide high-quality primary care to the local community.
Tim has provided input and advice into several Ministry of Health working groups and was involved in the formation of the General Practice Leaders' Forum. He was the inaugural Chair of the Royal New Zealand College of General Practitioners' Rural Faculty, and he was President of the College from 2012 until 2018, overseeing the employment of registrars, the development of a new curriculum, and initiating minimum quality standards for GPs.
Tim established a Memorandum of Understanding between the College and the Cook Islands Ministry of Health in relation to rural training programmes.
Tim has strongly advocated for primary and rural health care, his patients and GPs throughout New Zealand and was awarded Distinguished Fellowship of the Royal New Zealand College of General Practitioners.
---------------
Murray McKinnon QSM was awarded the Queen's Service Medal for services to athletics.
Murray has been involved in athletics as a competitor, administrator, official, commentator and reporter for more than 50 years. He competed as a middle distance and cross-country runner in Auckland and nationally. He has served on the Athletics Auckland Centre as Treasurer, and as President, for two terms and in 1997 was made a Life Member.
Murray served two terms as a board member of Athletics New Zealand and as President. He began reporting on athletics in Auckland in 1969, writing for Wellington newspapers and the New Zealand Herald.
Murray has been an announcer at Mount Smart Stadium for athletic events since 1969. He has also undertaken radio commentaries throughout New Zealand at national championships and at Commonwealth Games, in New Zealand and Australia. Murray is an active Justice of the Peace and is an active member of the Auckland Grammar School Old Boys' Association, as treasurer since the start of 2021.
---------------
Roger Moses ONZM was appointed an Officer of the New Zealand Order of Merit for services to education.
Roger was Headmaster of Wellington College for 23 years. Under his leadership, the school was a top performer in the New Zealand Scholarship Examinations. He was appointed Acting Rector of King's High School in Dunedin in 2019.
Roger chaired the Professional Advisory Group working alongside the Ministerial Advisory Group providing advice to the Minister and Ministry of Education on the NCEA review. He was involved with the New Zealand Council for Education Research's project on boys' academic performance at single-sex schools.
Roger has been a member of a working group investigating educational outcomes for young males in the New Zealand prison system. Roger was a member of the Board of the International Boys' Schools Coalition and Chairman of the Association of Boys' Schools New Zealand.
---------------
Robert Narev MNZM received the Insignia of a Member of the New Zealand Order of Merit for services to the community and education.
Bob is the Chairman of the Holocaust and Antisemitism Foundation (formerly Shadows of Shoah Trust) and has chaired the Auckland Holocaust Memorial Trust since 2016. As Chair of the Memorial Trust Robert and his committee have worked with Auckland Council to identify a site for the creation of a Garden of Humanity, collaborated on design concepts and liaised with lwi and heritage specialists, as well as driving fundraising for the project.
Bob has been an educator for Holocaust education since 2002, regularly speaking to children at secondary schools and to adult groups. He has used his experience as a Holocaust survivor to teach thousands of New Zealand students about the dangers of racism, prejudice and bigotry and the importance of respecting people of all races and religions.
Bob has been a Founding Trustee for the Senior Outreach Service since 2003 and a Trustee of the Gemach Fund since 2016. He was Chairman of the United Synagogues of New Zealand and chairs the Hugh Green Foundation, where he has overseen the provision of substantial donations to the City Mission, the Springboard Trust, Great Potentials Foundation, and to Auckland University and the Malaghan Institute for medical research.
Bob was a Trustee of the Christian Healthcare Trust Board for 17 years.
---------------
Victor Percival ONZM, QSM received the Insignia of an Officer of the New Zealand Order of Merit for services to New Zealand-China trade in 2008.
Victor hosts Chinese trade delegations from central government, provincial and city administrations, and business groups visiting New Zealand and also supports the Chinese migrant community.
---------------
Professor Richie Poulton CNZM was appointed a Companion of the New Zealand Order of Merit, for services to the science and health research in 2017.
Richie is a social scientist whose major areas of research are mental health, nature-nurture interplay in the prediction of complex disorders, and psychosocial determinants of chronic physical disease. He has been Deputy Director and Director of the Dunedin Multidisciplinary Health and Development Research Unit.
He established and became a Co-Director of the National Centre for Lifecourse Research. He leads the internationally renowned Dunedin multidisciplinary longitudinal birth cohort study. As part-time Chief Science Advisor to the Ministry of Social Development, he has led much of the work advising government on social investment and was a member of the Rebstock committee reviewing Child, Youth and Family Services.
Richie is one of only four New Zealanders to be named a Highly Cited Researcher by Thomson-Reuters.
---------------
Emeritus Professor Thomas Prebble MNZM was appointed a Member of the New Zealand Order of Merit for services to tertiary education.
Tom has been committed to the accessibility of tertiary education throughout his career, with a particular focus on the field of Distance Education. He held the roles of Principal Extramural and International and Director of Extramural Studies at Massey University between 1986 and 2002. He was then Professor of Higher Education at Massey University. He made a significant contribution between 2008 and 2015 as a Board member and establishment Director to the development of Ako Aotearoa: National Centre for Tertiary Teaching Excellence.
Tom has been a Council member of both UCOL and Otago Polytechnic, supporting teaching and learning initiatives at both institutions. From 2007 to 2014 he was a member of the Teaching and Learning Research Initiative Advisory Board of the New Zealand Council for Education Research.
Tom has also been a member and Deputy Chair of the Institutes of Technology and Polytechnics Quality Board. He has advised on distance education for Australian tertiary institutes, as well as educational institutions in Canada, Fiji, Vanuatu, Malawi and China.
Tom is a Life Member and past National President of the Flexible Learning Association of New Zealand, and was made a Fellow of the New Zealand Educational Administration Society in 1994.
---------------
Maxwell Ritchie CNZM was appointed a Companion of the New Zealand Order of Merit, for services to health and the community in 2015.
Max has contributed to the charitable sector for 30 years. He became Chief Executive of the Cancer Society's Wellington Division in 1985. He established the Wellington Children's Accommodation Trust with the aim of providing accommodation for families with a child being treated at Wellington Hospital. The Trust went on to raise $3 million to build the first New Zealand Ronald McDonald House in Wellington in 1989. He also imported the concept of Daffodil Day in 1988 to raise funds for the Cancer Society, eventually attracting the sponsorship support of the National Bank.
Appointed as Executive Director of the Neurological Foundation in 1994 he proceeded with several initiatives pivotal to the steady increase of donations, an increase in the Foundation's research grant budget, the establishment of a Chair of Clinical Neurology in Auckland and of a Chair of Neurosurgery in Dunedin, the biggest Brain Awareness Week programme in the world and a world-class Human Brain Bank.
Max has raised more than $100 million for medical research and services in the last 30 years. His Bequest Programme initiative has been replicated by many key New Zealand charities. Max is also Chair of the Neurological Alliance.
---------------
Ernest Sansom QSM was awarded the Queen's Service Medal for services to the community and engineering.
Ernest has had a distinguished career as a consulting engineer and businessman. He was responsible for the installation of moveable median barriers on the Auckland Harbour Bridge increasing road safety. In recognition he received a Fellowship of the Institute of Professional Engineers in New Zealand and Honorary Life Membership of the Association of Consulting Engineers.
Since the early 1990s Ernest has volunteered his skills and expertise in governance and strategic thinking to Auckland's St Andrews Village retirement community and the Dingwall Trust for Children. When he was appointed as a Trustee to St Andrews in 1995 no maintenance funds were available. Between 1999 and 2004 he worked tirelessly to help raise funds to rebuild and redesign St Andrews into a new 150 bedroom care facility.
In 2005 Ernest was appointed Chair and oversaw expansion of operations to include 116 individual homes. By that time there were 200 staff and 400 residents. He retired in September 2016 leaving a sound financial structure and remains involved with St Andrews on an ad hoc basis.
The Dingwall Trust for Children in Papatoetoe provides care and protection for children at risk. During his association with the Trust's Board, Ernest has led the development of maintenance upgrading of the Trust's property assets.
---------------
Rex Smith MNZM was appointed a Member of the New Zealand Order of Merit for services to cricket in 2016.
Rex has been involved with cricket in Auckland for much of his life, particularly through the Auckland Cricket Association (ACA) and Cornwall Districts Cricket and Sports Association.

Rex has been on the Board of Directors of ACA for 16 years and has been Chair for a combined total of 11 years, a position he currently still holds. He was one of the driving forces behind the introduction and continued advancement of the Club is the Hub programme that gives financial support to cricket clubs in Auckland, enabling them to be run professionally while assisting them to create sustainable structures. The programme has become a model to be emulated for sport administration in New Zealand and he has led the push to progressively increase funding to clubs, which has led to increased opportunities for cricketers and player number numbers.
Rex has been the ACA representative on the Eden Park Trust Board for 14 years. He has been a Board member of Cornwall Cricket since 1990, served as Chairman for nine years and was made a Life Member in 1995.
Rex has been the selector and coach for the Cornwall Cricket First team for 26 years.
---------------
John Thomas MNZM received the Insignia of a Member of the New Zealand Order of Merit for services to surf life saving.
John joined the Muriwai Surf Life Guard service in 1959 and is the patrol captain and President. As part of the Muriwai Life Guard Services Amenities Trust he has overseen the construction of a new surf lifesaving club and community centre.
John has represented New Zealand at several world lifesaving development conferences and coached international representative and educational teams. He is credited with introducing the rescue tube to this country and has been involved in writing most New Zealand surf lifesaving manuals from the late 1970s onwards.
John was the Auckland district coach for 27 years, and was chief executive of Surf Life Saving New Zealand from 2000 to 2002.
---------------
Sir Murray John Wells DCNZM appointed a Distinguished Companion of the New Zealand Order of Merit at an investiture ceremony in 2009 for services to business and sport.
Sir John has contributed to the administration and development of sport and recreation in New Zealand for many years. He was involved in the formation of the New Zealand Academy of Sport. He is the chair of Sport and Recreation New Zealand where he was involved with the integration of the Hillary Commission, the New Zealand Sport Foundation and the Office of Tourism and Sport into one organisation.
More recently, he has guided the organisation of the Beijing Olympic campaign. He was also a member of the Rugby World Cup 2011 Bid Committee and is the director of Rugby World Cup 2011 Ltd. Mr Wells also holds many directorships, including with Sheffield Ltd, the Auckland City Property Enterprise Board, and Karapiro 2010.
---------------